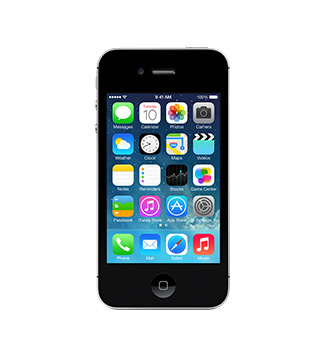 Balancing technological changes with anticipating future implementations can sometime seem overwhelming, but the return on investment (ROI) is worth it in many cases. For Web site analytics that measure your consumers' demographics of browsing and purchasing habits online, the average ROI is 117 percent, according to Massachussetts-based research firm International Data Corporation. The following are new-consumer and business-owner driven technology trends that could fill a niche in your business process.
Hardware
Mobile technology is dictating change, as 60 percent of email messages are now opened on smartphones and working remotely is no longer the exception, according to information-management.com. A new set of cloud printers, that quickly connect to smartphones and tablets, are becoming increasingly available. Tap an Android onto the printer's user panel and establish an instant connection, or print a document at the office to expand your business power.
Software
Data is driving technology because it has been proven to analyze customer preferences effectively compared to only utilizing management experience and intuition. Descriptive and diagnostic analytics that have defined your customer data have paved the way for the future. Predictive Analytics software, such as SalesPRISM, is the new Big Data incarnation that will reach beyond the human and computer divide. Targeted toward analyzing past sales and customer data to make predictions about future customer behavior patterns and sales, it integrates your human intelligence with the data's number crunching, which helps anticipate marketing needs and reduces risk.
Voice Recognition Mobile Applications
Mobile technology is driving application development compatible with the on-the-go business trends. The hands-free feature is particularly appropriate for mobile devices, limiting tiny keyboard and button presses on the go and supporting the growing BYOD in the workplace culture. The voice recognition software that brought the Siri virtual assistant to iPhone is expanding to include more mobile applications geared toward business. According to the MIT Review, today's smartphone is as powerful as a computer was in the 1990s, and its ubiquitous access to the cloud further promotes its ability to power complex voice recognition software. A voice-instructed virtual assistant, Nina, for smartphone devices organizes your day and several voice-to-text application help record notes or compose documents. A voice-activated Google search engine is in development.
Local Marketing
The Internet has moved from global to local. More small- and medium-sized businesses effectively market locally thanks to the increasingly available Web sites that help promote your brick-and-mortar presence. GetListed is a great place to start because the Web site identifies the links to your business already circulating on the web. Other services that expand your street view are the leading search engine directories, Google and Bing places for business. Sign up is free and it helps in your ongoing quest for page one search optimization ranking.