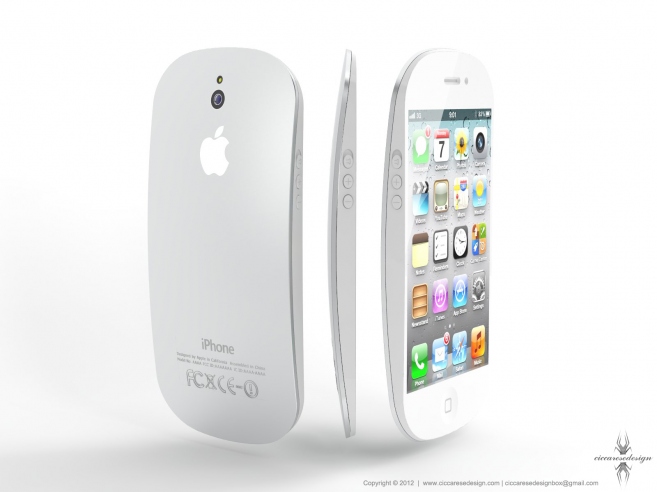 According to someone familiar with Apple's plans for the next model iPhone, they have said they would feature larger displays and a curved glass body that curves to the edges.  The person declined to be identified since the details are not yet public.  The person also said the sensors can distinguish heavy or light touches on the screen which may be incorporated into newer models.
With screens of 4.7 inches and 5.5 inches, the two new models would be Apple's largest iPhones, the person said, and would approach in size the 5.7-inch Galaxy Note 3 that Samsung Electronics Co. debuted in September.
The image above looks like a similar concept, but of course all of this is not confirmed by Apple themselves.  I do hope they increase the screen size, because after seeing some of my friends phones, I am a little jealous. I don't like the large screens that are so big they look like a table, but I've seen some that are between an iPhone and one of the larger phones that look perfect size.