I found out about this website that apparently guesses your next Facebook status.  You log in with Facebook connect and bam!  Well, I haven't actually tried it yet, but lets see how it works for me!
Here's the first step, just login using Facebook connect.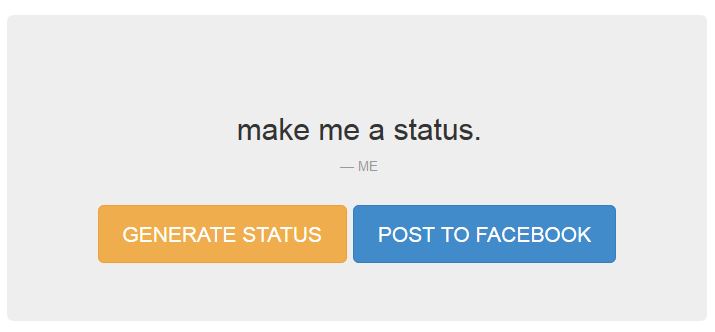 Here's what it generated for me:




It doesn't look like I will be posting any of these to Facebook.  Maybe it can guess yours?  Here's the website: What Would I Say?