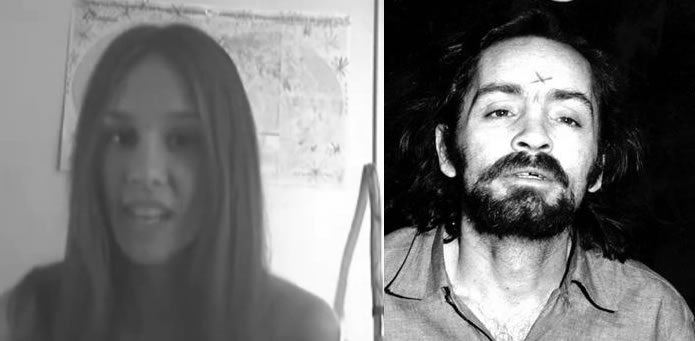 Charles Manson may be getting married to his current girlfriend, "Star".  Yes, you heard it right, the convicted killer may actually get married, though I'm not sure how that would even be legal to do when you're in prison for life. Star has had a connection to Manson since she was 19.  She recently carved an "X" into her forehead, almost matching his swastika. Now, she says, they're getting married.  She runs several websites saying Manson is not who people think he is along with a  YouTube video (below).
"I'll tell you straight up, Charlie and I are going to get married," she told Rolling Stone. "When that will be, we don't know. But I take it very seriously. Charlie is my husband. Charlie told me to tell you this. We haven't told anybody about that."
Manson, however, denied reports of the pending wedding. "Oh that," he said. "That's a bunch of garbage. You know that, man. That's trash. We're just playing that up for public consumption."
Seems like they are both sick/crazy to me and she's only doing this for public attention so she can make money off her websites.