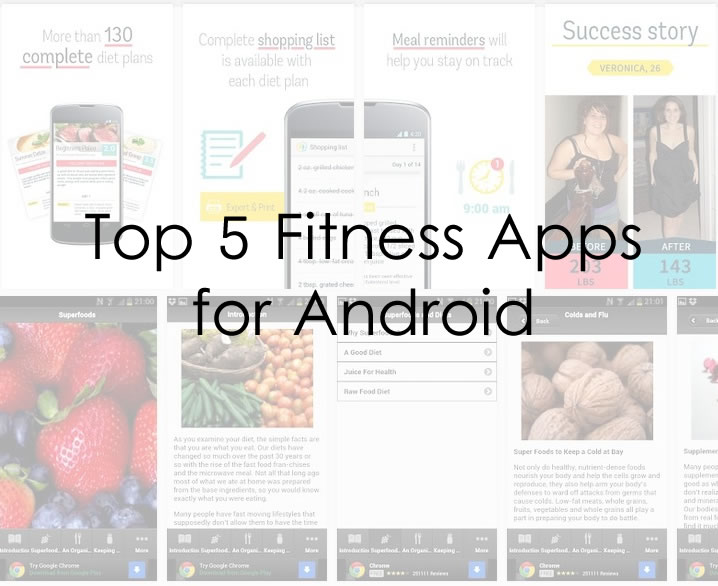 Are you really looking to burn your fats and reduce your weight? This is the right place to get your desired results. People seek motivation for exercising or having a proper diet plan that helps decreasing their weight. However, often in our busy life, we don't find the time for an extensive work out or managing our diet the right way. Android apps will help you get closer to losing weight or maintaining your fitness goals. I would strongly recommend these apps if you're looking to manage your fitness routine and diet with your phone.
Superfoods


It is quite simple to lose weight if you know which diet suits you and which doesn't. This Android app provides you with the diet that is preferable to you for burning fats. You can make a proper selection of nutrients that you require in your food and become smart and healthy in short time.
Download Superfoods App Here
Runtastic Pedometer

Do you know the basic health tip for leading slim and active body is walking for at least 10,000 steps in a day? It is very difficult to calculate your steps as you walk all day long and you need something that keeps record of this figure. Thanks to the Android App "Runtastic Pedometer" that counts the number of steps that you take in a day and tells whether you achieved your target of destined steps or not. You can optionally share the results of this APP on your social networks like Facebook and Twitter to motivate others to use this APP.
Download Runtastic Pedometer Here
Diet2Go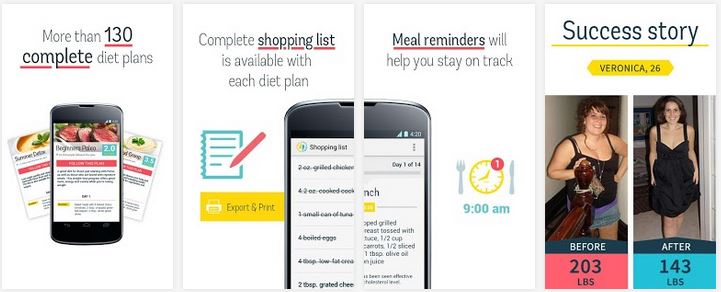 Are you looking for a home doctor who could advise you to get smart and active considering your life style? Your search is now over because Android provides you the APP that suggests you for leading healthy and active life depending upon your life style. It will consider your current physique and will suggest list of groceries and other items to be used. It provides tips and tricks to be adopted after a period of every two weeks.
Download Diet2Go here
Instant Heart Rate- Azumio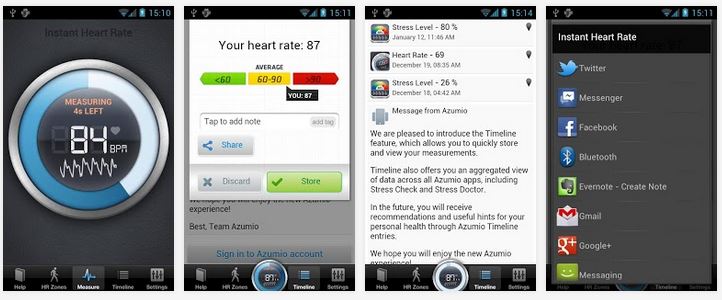 If you are looking for a cheap alternate to an ECG machine when you are having a stringent work out then this Android APP provides you with the easiest solution. Just place your finger over your smart-phone and this APP will calculate your heart rate and suggest you the normal range depending upon your sex and age.
Download Instant Heart Rate Monitor Here
MyFitnessPal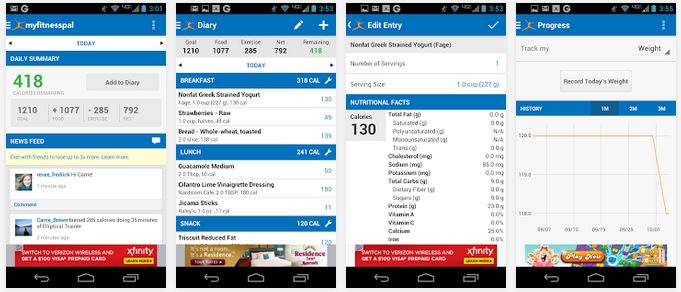 This great APP helps you in losing weight by providing the information about calories in various foods. It also aids in suggesting exercises that help you in your efforts towards maintaining good body shape.