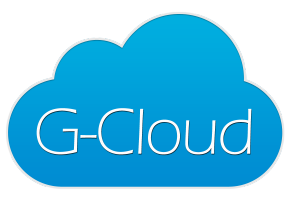 G-Code Magazine for entrepreneurs is driving an evolution in print publishing with a new augmented reality application.
Unveiled at Southwest, Florida coworking space Venture X on November 19th, what are being dubbed "Interactive Virtual Reality Motivational Posters, on Steroids" in the blogosphere, were showcased for hands on testing by local business owners, entrepreneurs and startups.
Heralded by G-Code Magazine and on HP MagCloud as a 'Digital EZ Button', the virtual reality posters allow users to beam in trending news, inspirational ideas, interviews with musicians, and how-to advice for a variety of daily small business challenges. Wave a tablet or smartphone and a free augmented reality app makes posters come to life in 3D for on-demand content, seamlessly weaving print and digital.
Ahead of the curve the 'G-Cloud' branded posters officially rolled out on the same day that Venture Beat claimed "Small business websites might as well go 100% mobile in 2014". While Forester Research recently forecast mobile payments to rise to some 43% in the next 3 years.
Interactive, cross over technology like this augmented reality app not only provides a dynamic edge which could help keep the print industry alive, but also creates a new, affordable, and rapid to deploy marketing medium for small businesses.
Android and iPhone augmented reality apps from G-Code Magazine which the publisher plans to not only use in posters but in regular magazines as well serves up a platform which can be leveraged by SMEs for marketing, and which can be fully customized.
3D, virtual reality display advertising materials already making their way into trending coworking spaces, real estate offices and other venues potentially making this a highly targeted, high ROI lead generation solution.
While the potential applications are virtually endless G-Code Magazine's co-founder Craig Murphy specifically states that the motivation behind the innovation simply stemmed from the publication's initial mission to "inspire and empower entrepreneurs and CEOs, and to drive a movement in more ethical and socially conscious enterprises", as well as to "create a solution for a print industry issue which no one else seemed to have an answer for".
Even though Google augmented reality glasses may be gradually working their way towards business use, until now most print publishers and tech developers have failed to innovate and actually combine the two industries in an effective medium which can be leveraged by business and be valuable to consumers immediately.
Whether this will be the ultimate game changer that disrupts the direction of both augmented reality app development and print will have to be seen. Entrepreneurs and business owners can visit the company on the web for more information at