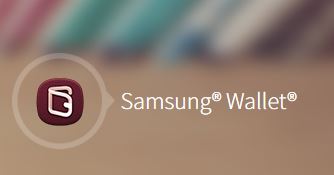 samsuIn partnership with the Samsung Mobile Wallet team PassBeeMedia becomes one of the first providers of a Samsung Wallet offer tool. Disrupting the industry, PassBeeMedia has designed a platform specifically to put mobile offer technology within reach of small to medium enterprises for truly leveling the playing field.
Apple Passbook and Google Wallet technology has been out there for the largest corporations for a while. Unfortunately, until now SMEs have been blocked from maximizing opportunities in the mobile space, either due to cost or development challenges. PassBeeMedia intends to change this; empowering small business with a fair fighting chance, and with their superior agility, perhaps even get the edge.
Forester Research has predicted that by 2017 mobile payments will have grown 48% to $90 billion. A recent survey by the Carlisle & Gallagher Consulting Group highlights the importance of this even further as over 50% of respondents claimed they would like to use mobile wallet services for real-time incentives. Just under 50% would use it to "search & shop", and 30% would use it for choosing places to go.
PassBeeMedia who also provides Apple Passbook services has reportedly designed its platform not only to make it affordable to more SMEs to step up their digital marketing, but to do it with ease and confidence.
Spokesman for the digital media firm Scott Hutchinson puts it simply as "removing all of the barriers to highly targeted, local mobile offers for maximizing ROI", stating "there is no guess work or gambling with precious capital here".
To back it up PassBeeMedia not only offers free access to take the mobile offer technology for a test drive, as well as ready to roll out templates, but serves up comprehensive analytics tools and a free online mobile offer ROI calculator. However, perhaps the real kicker for many is the integration of a robust suite of publishing tools for leveraging social, in store codes for scanning, SMS, email and geofencing to maximize adoption by both B2B and B2C customers.
To learn more about PassBeeMedia Samsung Wallet offer tools, check out the return on investment calculator, or even try it with a complimentary demo visit