What's the best way to take out revenge on someone who fired you? To converse with the social media acting like them, of course. Jim Knight was fired from his job as the head chef at The Pub. Why you ask? He only wanted to take Christmas day off and a weekend to be with his family. Sounds silly, doesn't it? Well, Jim Knight thought it did and took to the restaurants official twitter (which he created with permission from his ex-employers) to announce to the world that the restaurant had fired their head chef.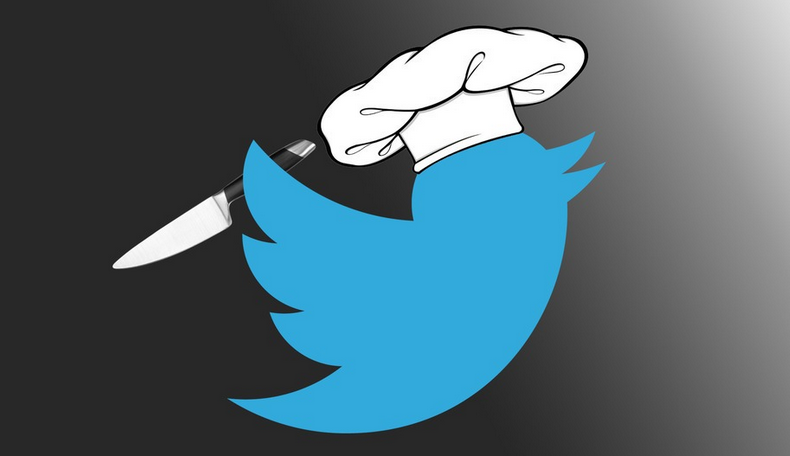 His tweets, or the "restaurants tweets"… were oozing with sarcasm as he made a joke of the restaurant for firing him over something small. It's not like he asked to take a whole month off with pay. Christmas is the most important day of the year for them! Who wouldn't want to take a few days off to spend time with their family? He has a 7 and a 1/2 month old baby too, aww. Not only that, he dissed the menu of the restaurant by telling the public to "come down and continue to pay a premium for Australian sirloins, New Zealand lambs and everything else that is bought from asda". Yikes! Talk about seriously decreasing customers.  His tweets brought the restaurant quite some attention, not the one one they would've liked though because now who would want to work at a restaurant with such poor employee service? Jim's clever use of his restaurant's twitter account brought him a serious job offer from somewhere else, he says.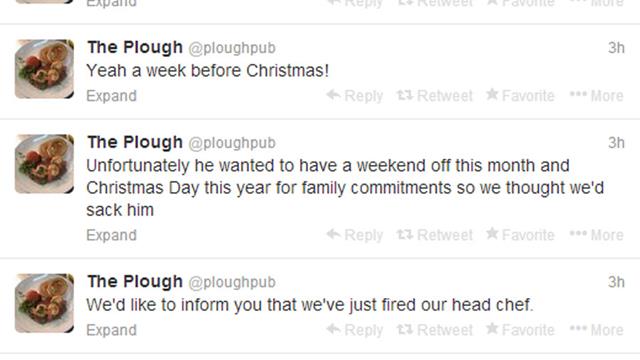 Good for you Jim! But it seems that this twitter storm brought some good fortune for the restaurant as well, they've already gotten multiple applications. Looks like those people don't care about employee treatment. We can all learn from this funny situation. If you fire someone, make sure they don't have access to your twitter account AFTER you lay them off. And if you get fired from your job, it's best not to continue using their twitter account. This situation worked out well for Jim Knight, but it might not always go this well.
      Let this be a lesson to both parties involved, and to restaurants and employees around the world. If you want days off for the holidays, make sure to ask your employer before you apply. And for restaurants? Be more careful with your online presence.