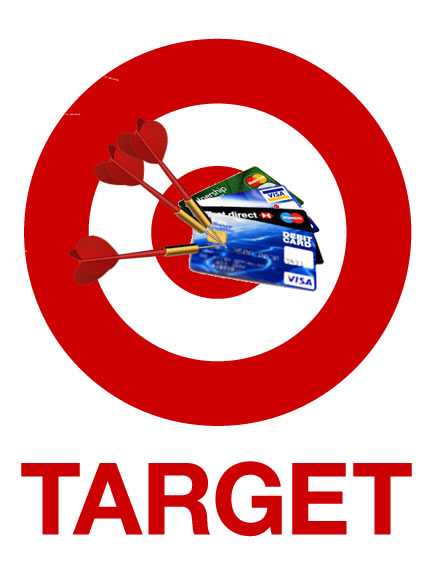 Target's Massive Credit Card Breach
Target's stocks dropped 3.2 percent today before the bell after they reported about 40 million credit and debit cards "might have" been stolen during the first three weeks of the holiday season.  This is the second largest card breach at a U.S. retailer.  It took place over a 19-day period that started before Thanksgiving.  They say they identified and resolved the issue on December 15th.
On Thursday, Target told customers in an alert on its website that the criminals had stolen customer names, payment card numbers, expiration dates and their CVV security codes.
Target said it had alerted authorities and financial institutions immediately after it was made aware of the unauthorized access and that it was "putting all appropriate resources behind these efforts."
The first thing you would do if you went to Target around that time is to check your online statement to see if there is anything strange in there. Sometimes thieves sell the card numbers and it may take longer for something to happen, so just keep your head on a swivel.  It hasn't been announced whether or not Target is issuing new cards, but this is usually the case when something like this happens.