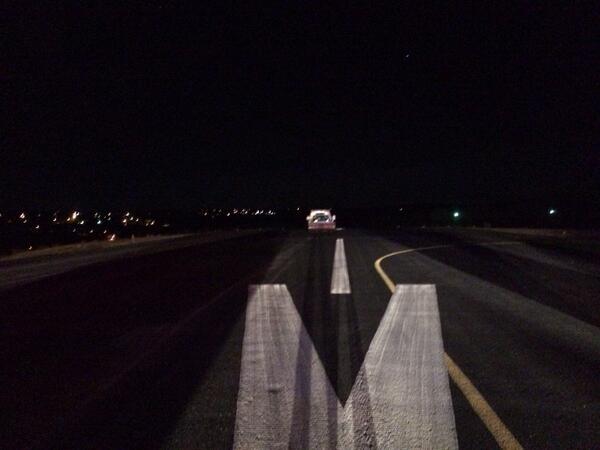 A Southwest flight landed at the wrong airport, narrowly escaping disaster as it almost went off a cliff.
Scott Schieffer, a passenger on the plane felt something didn't feel right when they landed.
It's not clear why the airplane touched down on an airport 9 miles away from it's intended destination, however the plane will be staying there fo ra while since the runaway is not long enough for the Boeing 737 to take off.
Luckily no one was injured, however Scott Schieffer's Tweet shows how close they were to having a big problem:
"the mood is somber now that we realized we were 40 ft. [12 m] from the edge of a cliff."
It's not surprising that the pilots didn't come out as everyone filed by them.
Here was my view inside the cockpit upon exiting Southwest 4013; the pilots didn't come out as we filed by. pic.twitter.com/YeOANkiWC3

— Scott Schieffer (@ScottDallasTX) January 13, 2014