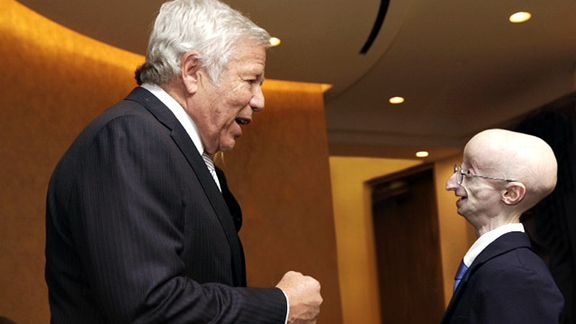 At first, when I heard the news Sam Berns had died, I wasn't sure if I knew who he was.  After browsing news stories I realize that I definitely had heard of him.  Sam Berns suffered from a rare disease that caused him to age extremely fast.  Although he didn't have much time and was a lot different than most 17 year olds, he lived his life to the fullest.  He made speeches about living a happy life with what you have.  He became close friends with Robert Kraft, the New England Patriots owner, and went to games frequently.
In 2003, PEOPLE profiled Sam, then a kindergartener. "Sam was devastatingly rare: He's among the estimated 1 in 4 million children born with progeria, an incurable genetic disorder that rapidly transforms them into wizened old men and women.
"Small for his age at 40 in. and weighing only 33 lbs., Sam has already lost all but a few wisps of his blond hair. He often moves stiffly, and because the disease melts away body fat, his skin is as translucent as an octogenarian's. Most progeria victims die of heart disease or stroke by their early teens. But Sam's parents, physicians Scott Berns and Leslie Gordon, refuse to accept his fate."
After reading all of the articles circulating around the internet after his recent death, it's clear he was an amazing, inspirational person.  Just watch this speech he made below and you'll see why he was so amazing.
You can see how positive Sam Berns was after looking at some of these pictures below.
You could often find him at a Boston Bruins game mingling with players…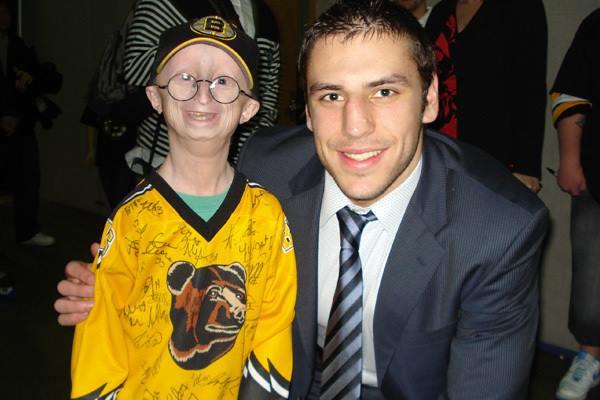 Or walking on the ice…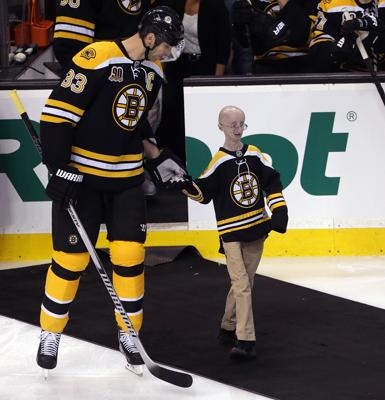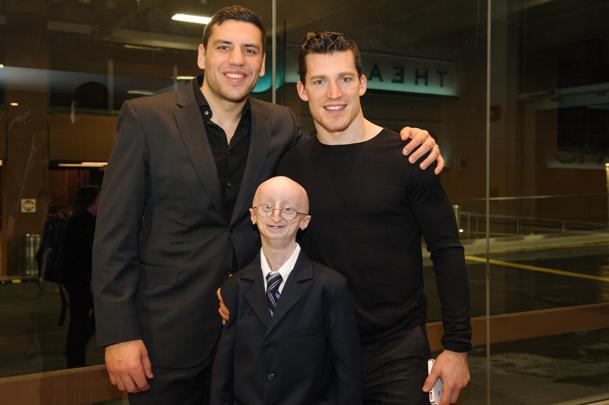 Sam was very well known in the Patriots organization.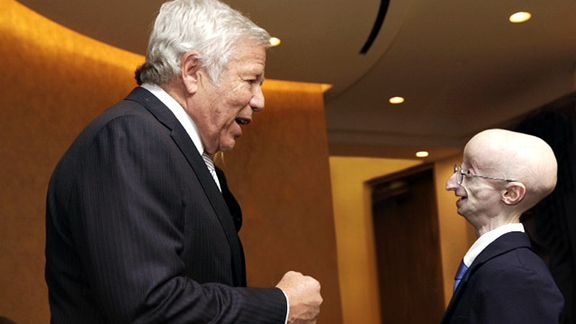 Here you can see Sam with New England Patriot players, Bill Belicheck, and Robert Kraft.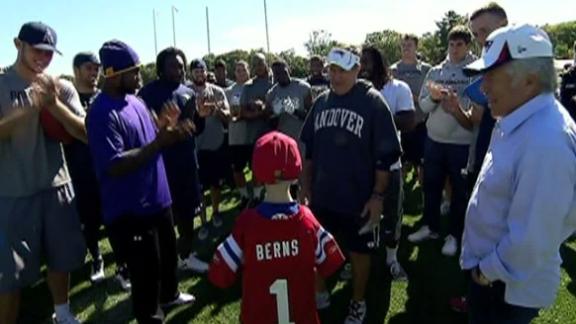 He was on numerous talkshows, interviews, and even had a show on HBO called "Life According to Sam".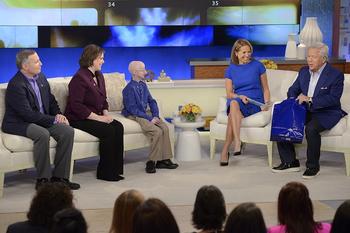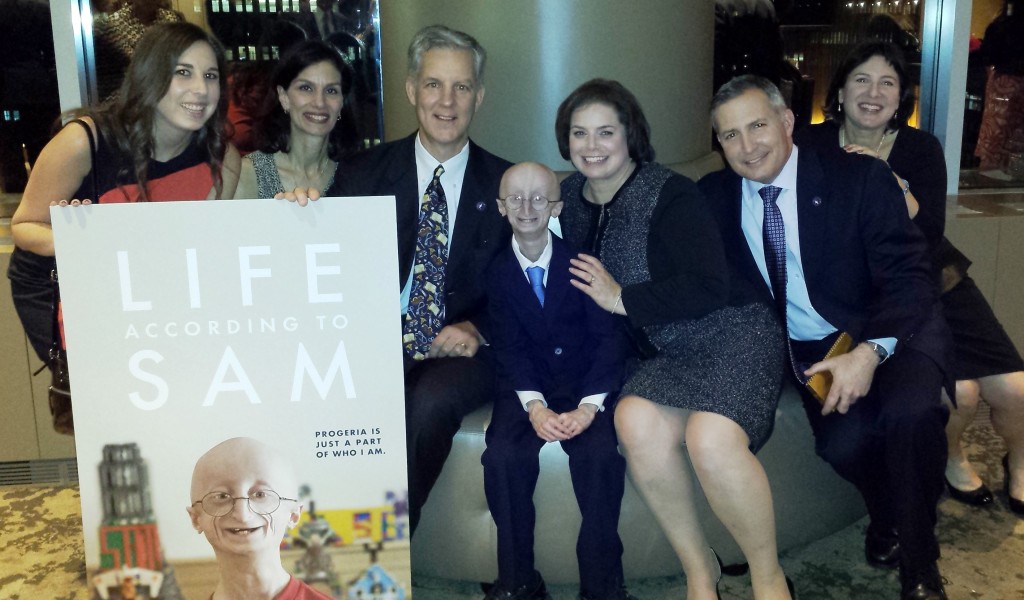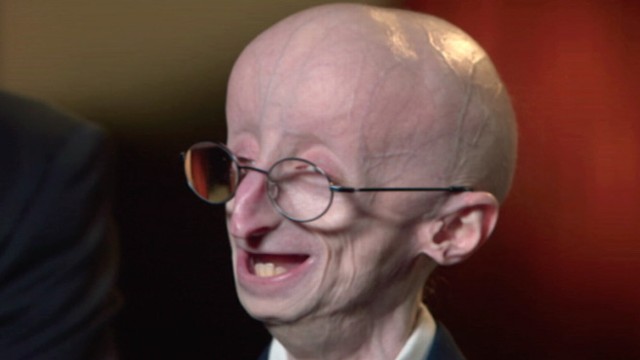 His charisma and outlook on life was amazing.  Hopefully we can all learn from him and become more aware about this disease.  He left us with a lot of inspiration and good, that's for sure.