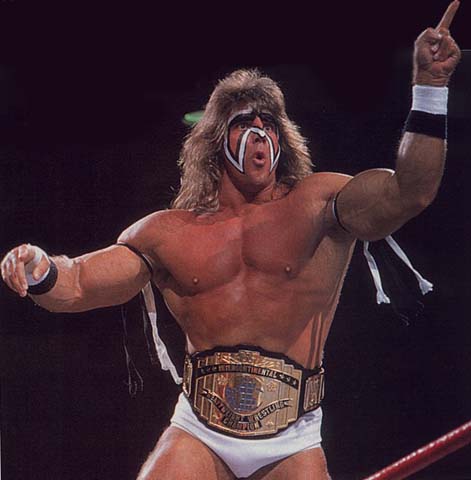 The Ultimate Warrior will be inducted into the WWE Hall of Fame prior to WrestleMania 30 this April in New Orleans.
"The Ultimate Warrior was the most intense, colorful, competitive and outspoken Superstar in sports entertainment history, and his contributions to WWE were extraordinary," said WWE Chairman & CEO Vince McMahon in a statement. "We are thrilled to induct The Ultimate Warrior into the WWE Hall of Fame."
This is shocking to WWE fans because The Ultimate Warrior didn't end his career on a good note, including legal battles and contract breaches.