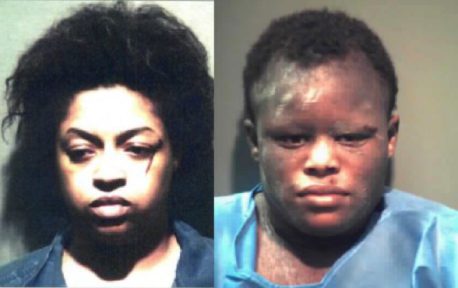 We all thought exorcism and witchcraft was something in the movies or that happened a long time ago, like the Lizzie Borden case.  Unfortunately someone attempted exorcism on their children and the result was the death of two children.  Two women have been charged with murder Friday, Monifa Denise Sanford and Zakieya Latrice.
Two women have been charged in the recent stabbing deaths of two young children at a Germantown townhouse — in what Montgomery County police said was an attempt at an exorcism.
The Maryland Office of the Chief Medical Examiner said 1-year-old Norell N. Harris and 2-year-old Zyana Z. Harris suffered multiple stab wounds in Friday's incident. Two other children, Taniya Harris, 5, and Martello Harris, 8, remained hospitalized, police said.
"Cases like this are heartbreaking," county police chief Tom Manger said in a statement. "Our thoughts are with the family and friends of the victims along with the 911 operators, police officers, evidence technicians, and fire and EMS personnel that responded."
What a sick and twisted thing these two have done.  Reports say they truly believed they were performing an exorcism.