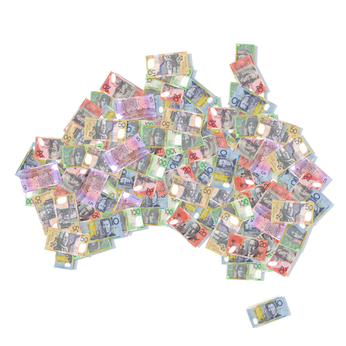 After fighting through the recent recession, Australia's economy appears to have a stable in the world market. A recent report from the Reserve Bank of Australia forecasted the economy to grow between 2.25 percent and 3.25 percent in 2014, topping the previous year's growth rate. A series of high-profile business deals is backing up that prediction as countries from around the world tap into Australia's growing market. From furniture manufacturers to natural gas producers, prominent Australian companies are expanding with the help of foreign money.
Wayfair Raises Money
Millions of Australians visit Wayfair.com.au to furnish their homes. The e-commerce platform's Australian hub already boasts the largest online selection of home goods in Australia, and it's about to get even bigger. Wayfair recently raised $150 million following a U.S. market valuation of around $2 billion. The home-living retailer intends to capitalize on this influx of cash by expanding its collection of products available in the Australian catalogue. Wayfair operates under a number of online properties, including AllModern, Joss & Main and DwellStudio.
Wayfair's current selection of products available in the Australian store includes bedroom furniture, entertainment centers, ceiling fans and rugs. Wayfair offers Australian customer service five days a week from 8:30am-6pm, and browsers often gravitate to the Clearance Centre for discounts.
A.D.M. Buys GrainCorp
Grain is one of Australia's largest exports, and a prominent Australian grain processor recently cashed in on its success. American agribusiness Archer Daniels Midland (A.D.M.) recently purchased GrainCorp for $3.1 billion, according to The Wall Street Journal. The U.S. company has already acquired 14.9 percent of a GrainCorp but now takes over control. The transaction valued GrainCorp at $3.4 billion, making it Australia's largest publicly listed agricultural company. A.D.M. sees GrainCorp as a passage to wealthy countries in the far east—especially China. A.D.M. executive Patricia Woertz said in a statement that the deal would "connect Australia's growers with growing global demand for crops and food, particularly in Asia and the Middle East." Rising exports is always good news for an economy, and Australia stands to benefit from this high-profile takeover.
Apache Begins Natural Gas Project
Another U.S.-driven project, Apache Corp.'s $1.5 billion natural gas project in Australia is starting to produce results. Australia is thought to have one of the highest supplies of shale gas reserves in the world. BHP Billiton is the country's largest oil producer, but Apache Corp. appears poised to challenge the Australia-based company for supremacy. The Apache website suggests that the project could net 35 million cubic feet of shale per day from the project. If that hope comes to fruition, Australia could see a new stream of cash flow in for the foreseeable future. Dubai, Singapore and other famous oil cities experience financial flourishing when oil companies came calling. If the supply of shale is as robust as Apache projects, Australia could experience a similar economic boon.