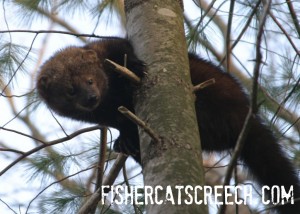 A small wild animal scratched and bit a boy in Rehoboth, MA at a pool party on Monday night, officials said.  The animal attacked the boy around 9 p.m., said Jane Foster, Rehoboth's animal control officer.
"It was not the norm for an animal to come into a lot of activity" like the party, Foster said.
The boy got rid of the animal by slamming a door on it as he moved inside the house.  They think it may have been a fisher cat.  Foster set a trap outside of the boys home to see if they could capture the animal.
Foster said female fisher cats can be "very aggressive" if they feel their young are threatened. It is unclear whether the animal was ill.
"I cannot, without testing the animal, say if it was rabid," Foster said. "Rabid animals can be friendly; rabid animals can be vicious."
Fisher Cat sighting have been more common and have been documented on a popular fisher cat website, Fisher Cat Screech.