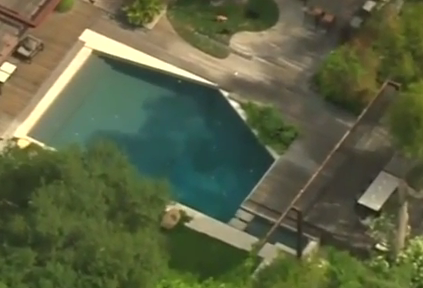 Demi Moore was traveling when she heard the news of a 21 year old man who drowned in her pool.
I am in absolute shock," the 52-year-old actor said in a statement released through her publicist, Heidi Lopata. "I was out of the country traveling to meet my daughters for a birthday celebration when I got the devastating news."
The man, Edenilson Steven Valle, had gone missing for 10 or 15 minutes before his friends found him floating in the deep end of the pool yesterday morning, said Los Angeles County coroner's Lt. Fred Corral.
Valle's family and friends told investigators he didn't know how to swim, Corral said.
According to TMZ's report, he slipped and fell into the deep end.