There is a huge difference between web tools, even for the same price. In this article we included 40+ web tools and services that are 100% efficient.
What does 100% efficient means? First, is important you to know that all of these solutions are having the best return of investment. Second, we included only solutions that are doing a super job for you.
You will find many solutions from different industries: WordPress support, a super way to make secure payments, a new but super powerful real-time task management tool, website builders, WordPress themes and plugins, and much more.
Let's start.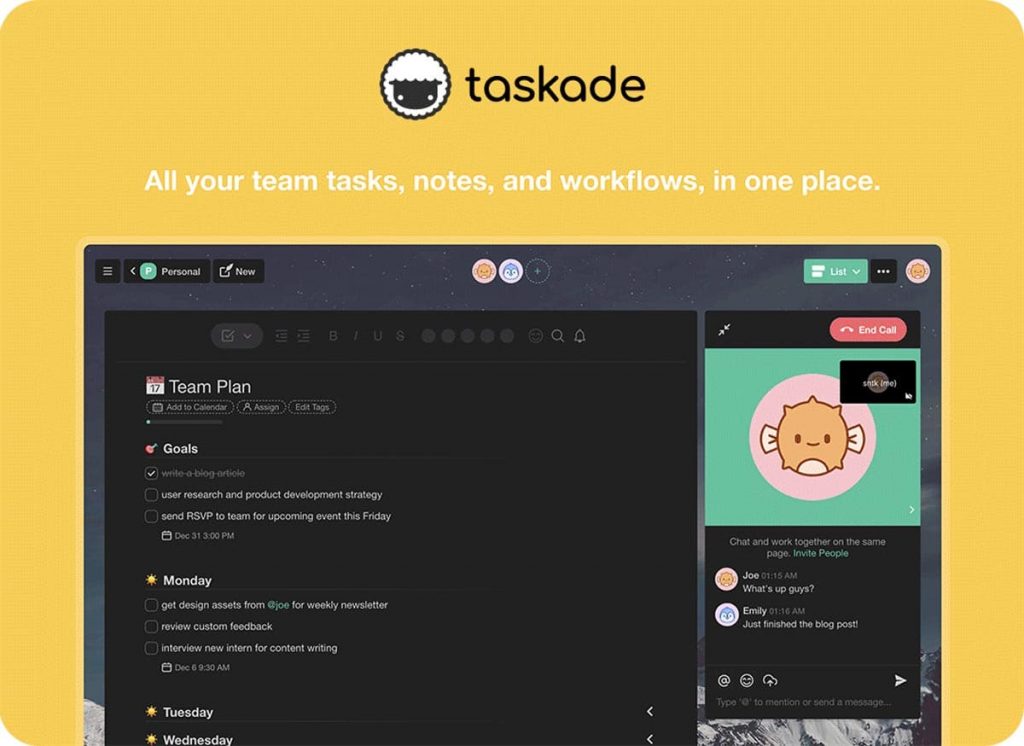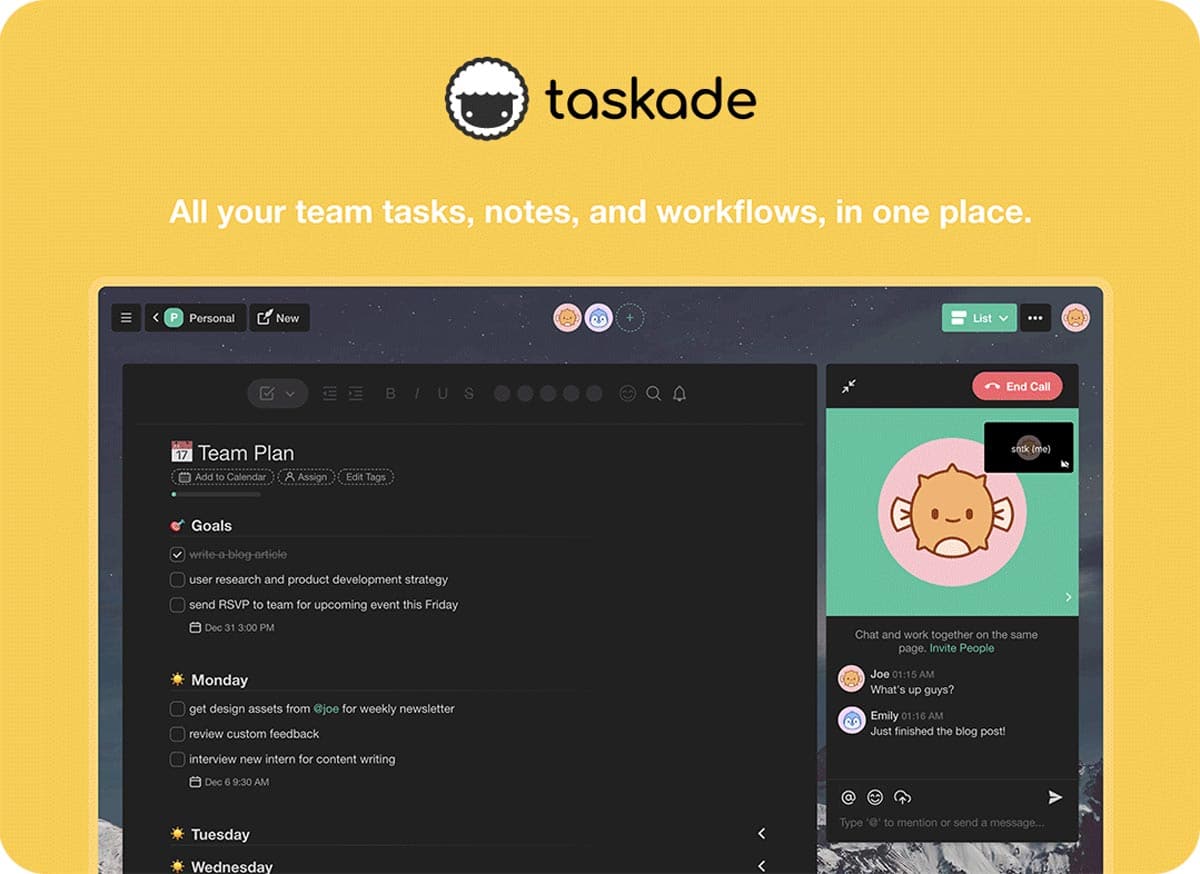 Working remote is a huge thing that many people and companies do. Why? As an employee, you can work with any company from the whole world, you can get paid very well, you can do the work from home or whatever else place you want, and more.
As a company, you can hire the best employees from the world, not the best from your location.
Hiring remote people is what many new and especially technology companies do with great success. That is why many of them advance rapidly and become giants in their industries.
But how can team members collaborate when each of them is so far away, and in a different time zone? The answer is Taskade, an all-in-one collaboration tool that combine all the benefits from its competitors: Asana, Trello, Google Docs, and Slack.
Taskade is free to use, it works both for real-time and asynchronous communication, it comes loaded with hundreds of templates that you can use or fully edit, it works perfectly on Web, iOS, Android, Chrome, Firefox, PC, and Mac, and even more.
You can easily create your own workspace by adding blocks, dragging and dropping elements, adding smiley faces, and tag. On each workspace you have cool features: audio and video calls, file sharing, you can share the workspace with your team members or work alone, and other cool things.
The design of Taskade is super minimalist, and the interface acts lighting fast and it is easy to use.
Taskade will heavily boost productivity among your teams and company.
Start using Taskade today.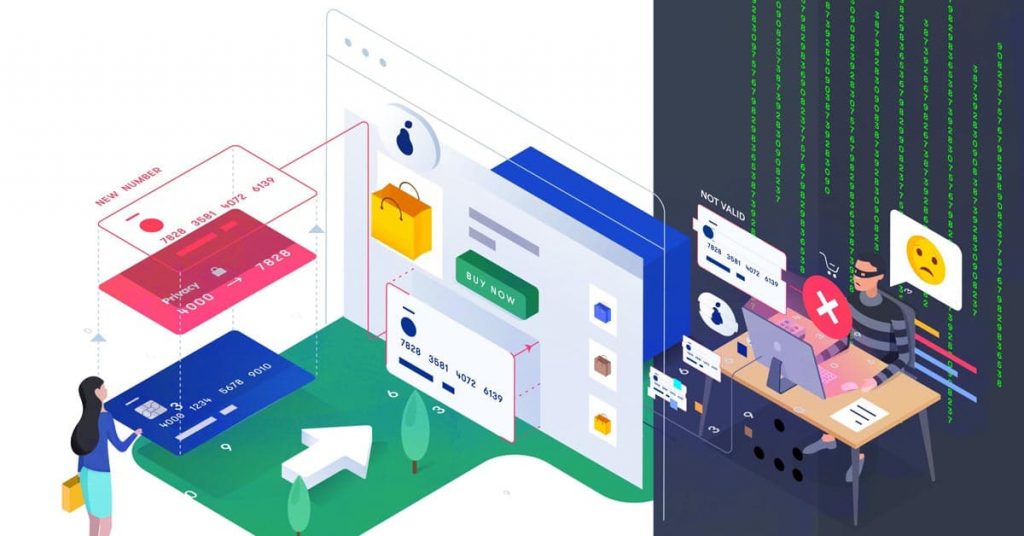 We shop online for almost everything – WordPress themes, plugins, monthly subscriptions for website builders, invoicing software, time-tracking and collaboration tools, and much more. It is very difficult to feel confident that your credit card is safe when you give your financial info to so many websites.
To be 100% secure when shopping online, you can simply use Privacy and their virtual cards. Privacy is free to get started, and it comes with layers of security features that will not only keep your financial information secure, but also provide management benefits for all of your tools.
You use the virtual card exactly as your bank card, but at checkout, Privacy will generate random numbers that mask your real card information. Should you suspect a fraud or should a merchant get breached, you can simply close the card yourself without needing to jump through any service hoops. Your bank account is safe. And all of those free trials you always forget to cancel? Use Privacy's single-use cards that you can close immediately after you sign-up so you never get charged for the next month.
Protect your money with Privacy, it is simple and free to get started.
Nobody has enough fonts for their projects, this is what any professional designer can tell you right away. And it is true, each design should be carefully matched with the right font.
To have as many fonts as possible, you should take a picture of all the fonts you like when you browse the internet, and then upload them to WhatFontIs – the best font finder tool – to identify them. It is free to use and it works excellent.
WhatFontIs has over 600k indexed fonts, it is the only system the identifies both free and paid fonts, and it works with all font foundries, including Google fonts.
The powerful AI will quickly identify the font from your picture, giving you all the info, you are looking for: the name of the font, the price, and the link from where you can download it.
Use WhatFontIs and never let a font to escape you.
There are tons of WordPress themes on the market but how many are awesome in terms of design, functionalities, what is in the package, setup, and so on?
Total Theme is that WordPress theme that you will never stop using it. It has over 40 professional demos that you can install with one-click, a brilliant drag-and-drop builder, tons of styling options, and builder modules, and much more. Total Theme is loaded with 4 premium plugins that will help you a lot: the famous Visual Page Builder, Templatera, Slider Revolution, and LayerSlider.
With Total Theme you can build high-converting and pixel-perfect websites from scratch, or by quickly editing one of the included themes. You decide, it takes only a couple of minutes for any way you choose.
Use Total Theme
Are you looking for an online photo editor like Photoshop? Look no further since the Appy Pie photo editor is here. Free of cost and with the coolest features you could ask for. It does not matter how good you are as a photographer; it also does not matter how expensive your cell phone or DSLR is. Before you upload your pictures to Facebook and Instagram, every photo could do with a bit of retouching. That is why the best free photo editor online takes away all the flaws of your image at the click of a button.
Make your selfies more gorgeous and pictures of your vacation more fun by using the Appy Pie, free online photo editor.
Codester is the favorite marketplace for designers and developers that are looking to buy thousands of premium PHP scripts, codes, themes, plugins, and much more.
If you are looking to get an additional income, sell your items via Codester, they are not requesting exclusivity over your products.
Dr. Link Check is the most popular, easy to use, and fastest broken link checker for your website. Write down your website URL and the platform will quickly scan your website and send you a detailed report of broken links.
Get rid of broken links, nobody likes them.
With Bonsai you can generate web design contracts, you can generate invoices from proposals and contracts, you can manage customers, expenses, payments, and much more.
Bonsai is the preferred suite of software dedicated entirely to freelancers, with over 100,000 happy users.
Use Bonsai for free.
Mobirise is a free website builder that you can use with 0 skills and 0 experience.
This complete package will help you quickly create gorgeous websites in minutes. Start from scratch using the drag-and-drop builder and the tons of included elements, or edit one of the included 2,500+ templates. Both ways are fast and easy.
Create new websites with Mobirise.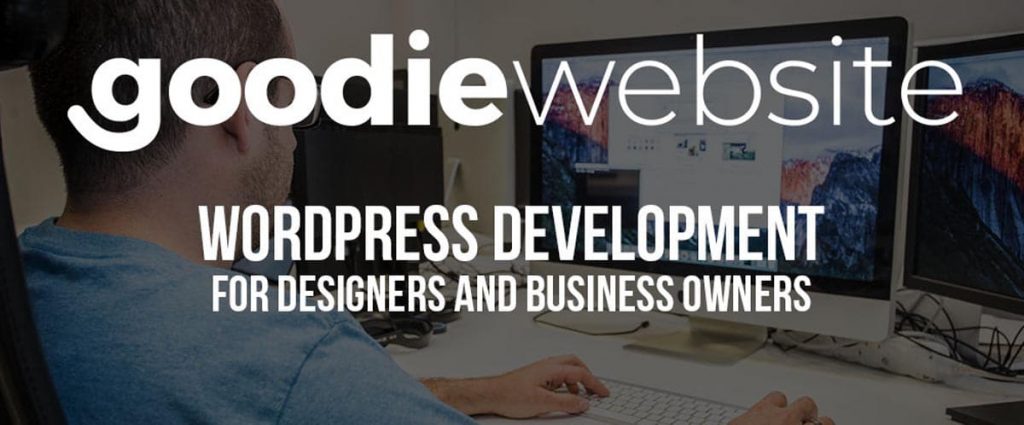 Goodie has huge experience in the market, being a very popular web development service for designers and for business owners that need simple WordPress websites, 1-10 page websites, 99 designs or similar, email templates, and much more.
Get in touch with Goodie experts.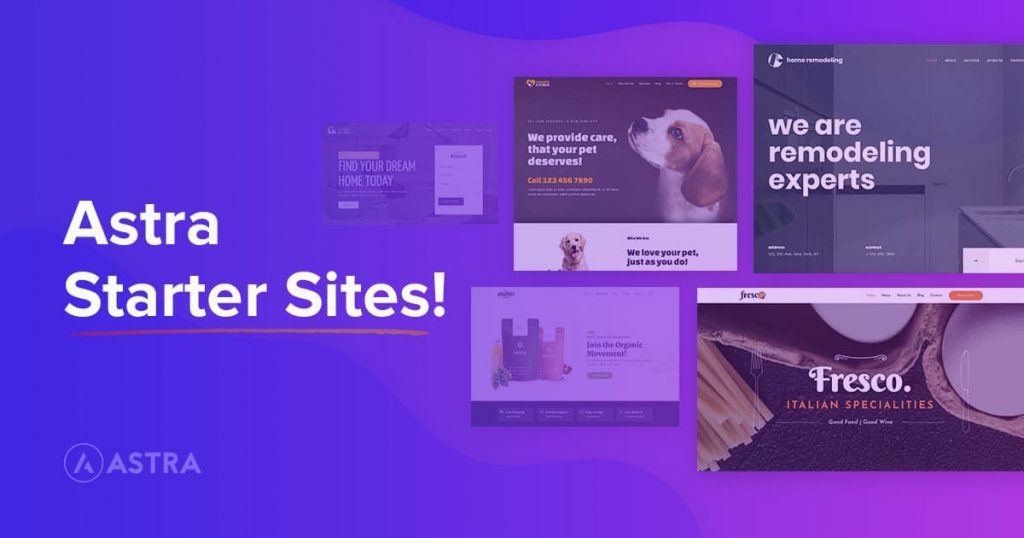 Astra will supercharge your Elementor website with 100 free and premium themes. Make your website stand out of the crowd and win over your competition.
It is simple, just use Astra.
MailMunch is a powerful landing page builder that you can use to create any kind of landing or squeeze page, with 0 experience and 0 coding skills.
Use the beautiful landing page templates and the drag-and-drop builder to create landing pages that will increase your website conversions by up to 400%.
Start creating landing pages with MailMunch, it takes only a couple of minutes.
Unlayer is the leading email template and page builder for SaaS that you can quickly embed on your website and let your visitors to create landing pages and emails that convert.
They will find included a super-fast and clean interface, tons of gorgeous templates and elements, and a simple to use drag-and-drop builder.
See how it works.
Forget the times when it was complicated to add markups to all your website pages.
Now, by using Schema Pro, all the markups will be automatically added in seconds, to the selected pages.
Make your website rank higher in search engines, it is efficient and easy.
Rank Math is the fastest growing WordPress SEO plugin, being extremely efficient and free to use.
Configure it in just a few minutes and most of your website's SEO will automatic and the rest of it is easy as a pie.

Imagely is providing you a complete package of Photography WordPress themes and plugins, including the famous NextGEN Gallery plugin that is used by millions of people.
All these themes look fantastic and it will help you create photography websites that convert and engage your audience.
These themes support automated print fulfillment.
If you are constantly busy and you feel that many tasks could be automate but you don't know how, Zapier Mastery is the right course for you.
Learn from an automation engineer how you can automate your business to create more free time. The course looks great and it is useful for both you and your staff.
Check it.
Even if your photos are among the best in the world, you still need a powerful WordPress website to showcase them.
Photocrati builds the very best photography WordPress themes on the market, by closely working together with professional photographers. They understood perfectly what you need, that is why they succeed building top-quality themes for this industry.
Use these photography WordPress themes to create gorgeous website on which you will display stunning galleries and sell images (they support automated print fulfillment).
Looking for a solution so you can limit hiring new support staff?
By using KnowAll, the leading knowledge base theme for WordPress, you can quickly implement a FAQ section that your existing customers will appreciate and they will stop contacting your support staff for small things.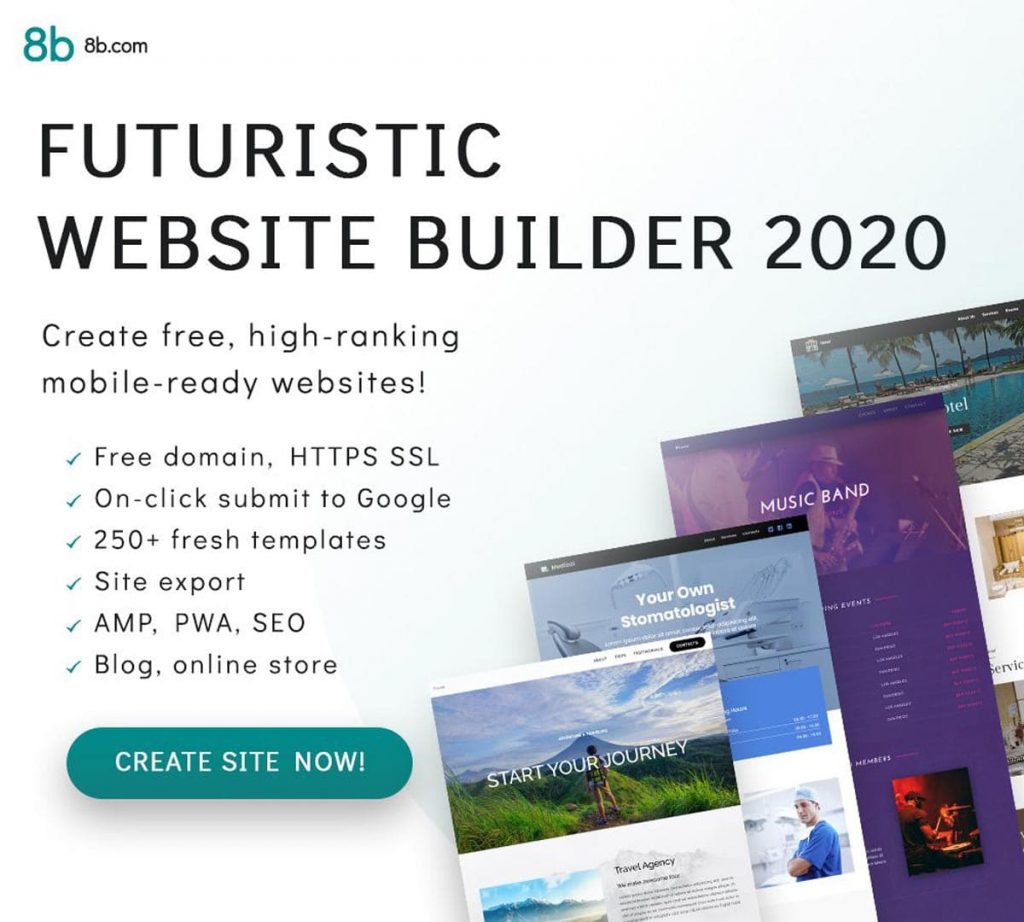 8b is the simplest and fastest website builder on the market. It doesn't take over a few minutes to build a fully customized website that look great. And you don't need any coding or special skills.
Create your website now with 8b.
Event WordPress themes are a special niche where ShowThemes is the best.
They worked a lot to be the leading supplier for this niche. First, they understood from event professionals what is needed, and after they've got the best designers and developers in the world.
Check these WordPress event themes.
22. Real Estate WordPress Themes
Tesla Themes created powerful, SEO-friendly, pixel-perfect, and lightning-fast real-estate WordPress themes. All of them are fully responsive, looking great on all devices, and come with premium support, which is super-friendly and quick in solving any issues you may have.
All these real-estate themes are WooCommerce ready.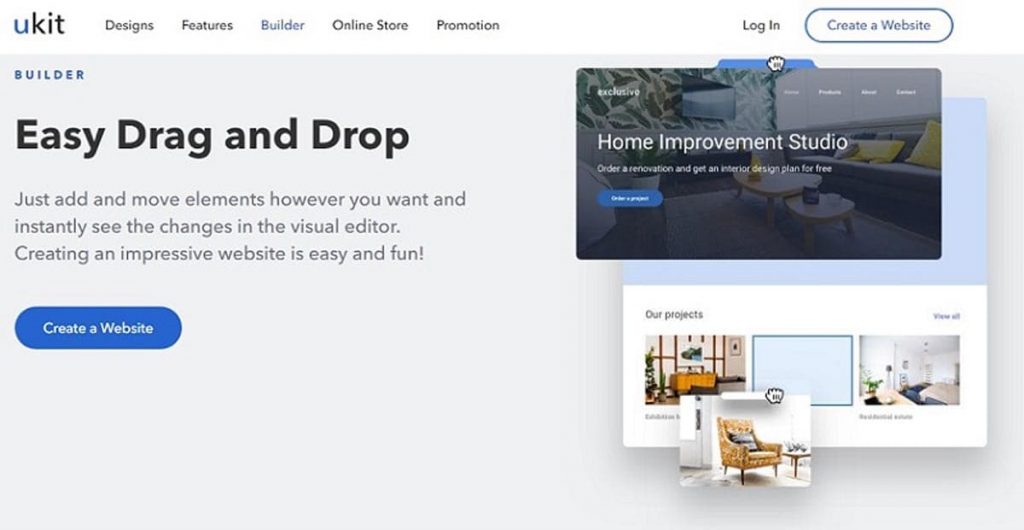 Today, in 2020 it is important to have a website and te look good on both PCs and mobile devices. uKit visual editor allows you to adjust your website to fit perfectly on any device. It does not require any coding or technical knowledge to do – so how about give it a try? 14-day trial is available for free.
Marketables is a two-directions platform. As a customer, you can find gorgeous landing pages, email templates, banners and covers and use them in your marketing campaigns straight away.
As a graphic designer who creates such assets, you can add your products on Marketables and get paid for every download of your templates.
Sign up and become a part of Marketables!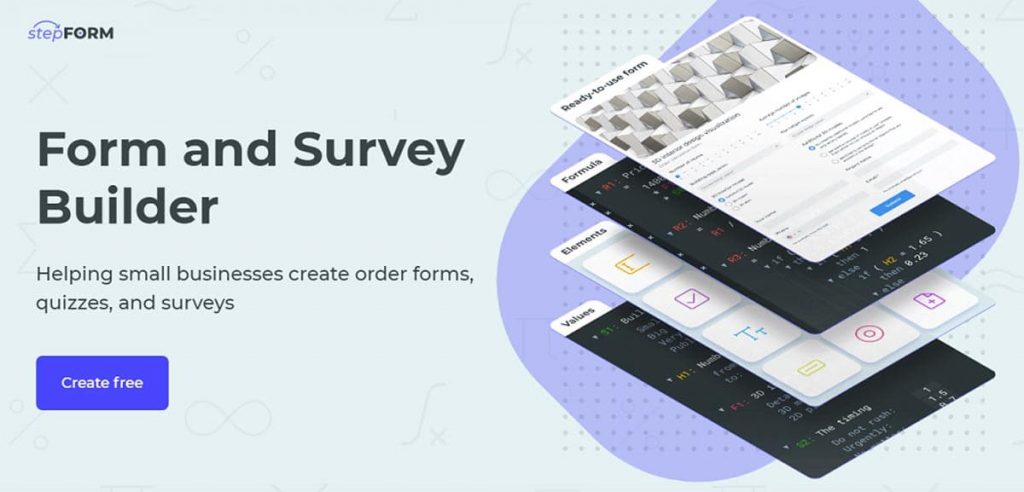 If you are thinking of attracting your audience with conversational forms, quizzes or surveys, and increasing conversion rate and behavioral metrics, stepFORM is the surefire solution. No coding skills needed. Just drag and drop the elements and enjoy both the process and the outcome. Set up your Logic Jumps, configure CSS properties, connect PayPal or Wallet One. Take advantage of all stepFORM features now. Free!
26. LogoAI
With LogoAI, anybody can easily create a logo design, without spending fortunes and without having any special skills or experience.
Write your company name, add a slogan if needed, and you are good to go. LogoAI will quickly show you hundreds of logo designs to choose from.
Try LogoAI, the results are extremely good.
Safe and smooth website migration is frequently impossible without a knowledgeable and professional team. WordPressToWix.PRO is a trusted team of website developers users may contact, when deciding to switch from WordPress to Wix. The service can boast over three years of experience in website migration as well as hundreds of successfully transferred projects. They thoroughly explore all the aspects and characteristics of the project, which is under transfer to ensure the best result.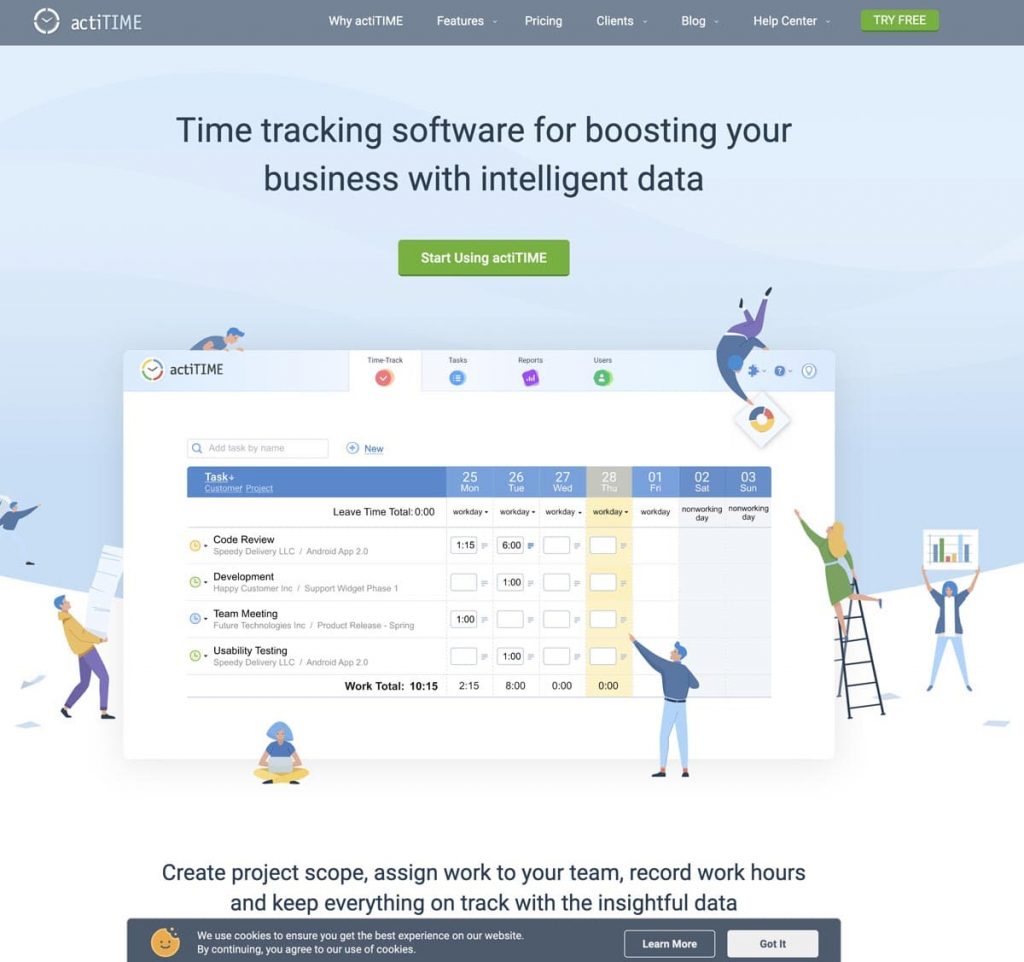 actiTIME helps thousands of companies – from startups, non-profits and family businesses to Fortune 500 organizations – in their daily operations.
Use it for time tracking, scope management, accurate billing, and much more.
Try it all actiTIME features for free in the 30-day trial, no credit card is required.
uSocial is a platform dealing with social media buttons such as Like and Share buttons for a website. The user-friendly interface lets you build the buttons in one go. You can also enable hover effects and an eye-catcher to grab people's attention. And the Get More Visitors tool will help you drive traffic from your website to your groups on social media.
Launch a multi-functional blog, online magazine, or web store using Topper WordPress theme You can choose from free or premium plans of the theme. You can also choose any or all of the 14+ skins included in the theme. Using Topper, you get what you pay for. For example, if you need only 1 skin, then you for that skin only. You can modify any layout if the theme with the help of the Elementor page builder. You can also use it with Gutenberg and any different WordPress extension that comes to your liking.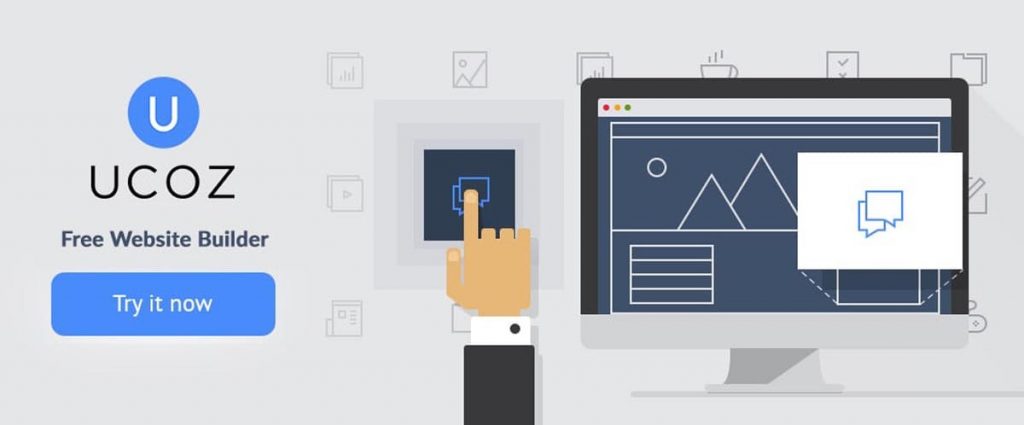 Kickstart your online presence with uCoz —a free tool that allows you to create a website in your browser. Featuring both visual and code editors, as well as direct FTP access, RSS import and ability to install external widgets from the web with ease. Sporting a perfect balance between a code-based approach and a visual approach, it is a solid choice for both amateurs and professionals.
InvoiceBerry is a powerful, complete, and easy to use invoicing software used mostly by small and medium companies, and by freelancers.
The platform is packed with features and a clean interface that will guide you every moment.
See InvoiceBerry in action in the 30-day free trial, no credit card is required.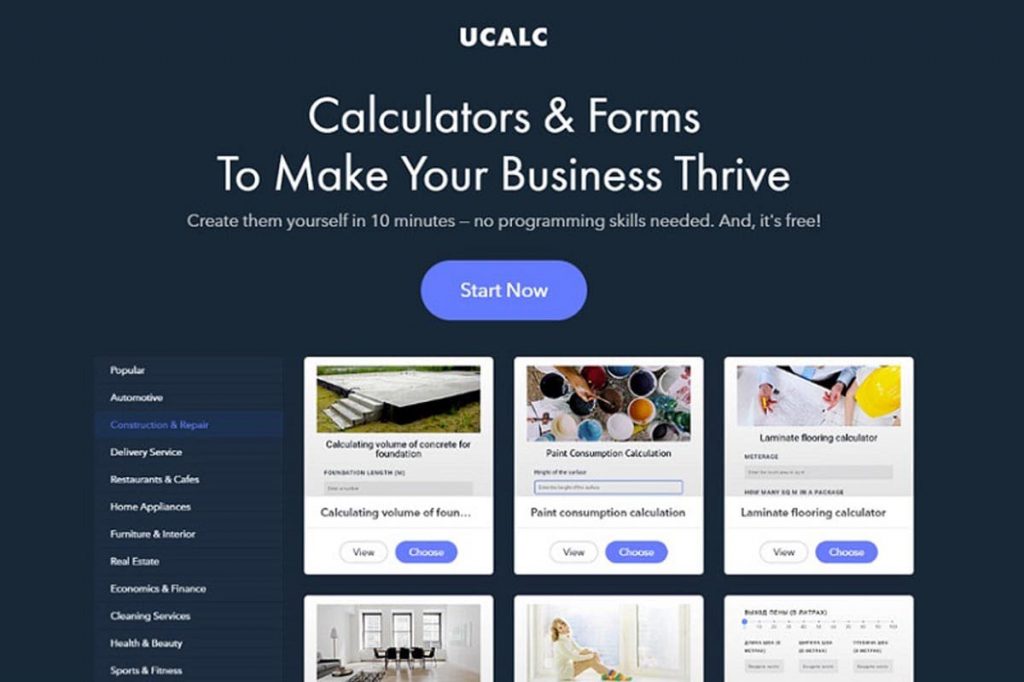 If you want to accelerate order processing, install an online calculator on your site. uCalc is your assistant for that. It's a modern calculator/form builder that doesn't require any programming skills. With the uCalc calculator, your clients can get quotes at a stroke, pay for the order, subscribe to your site to receive promo codes and more. See all the features for yourself.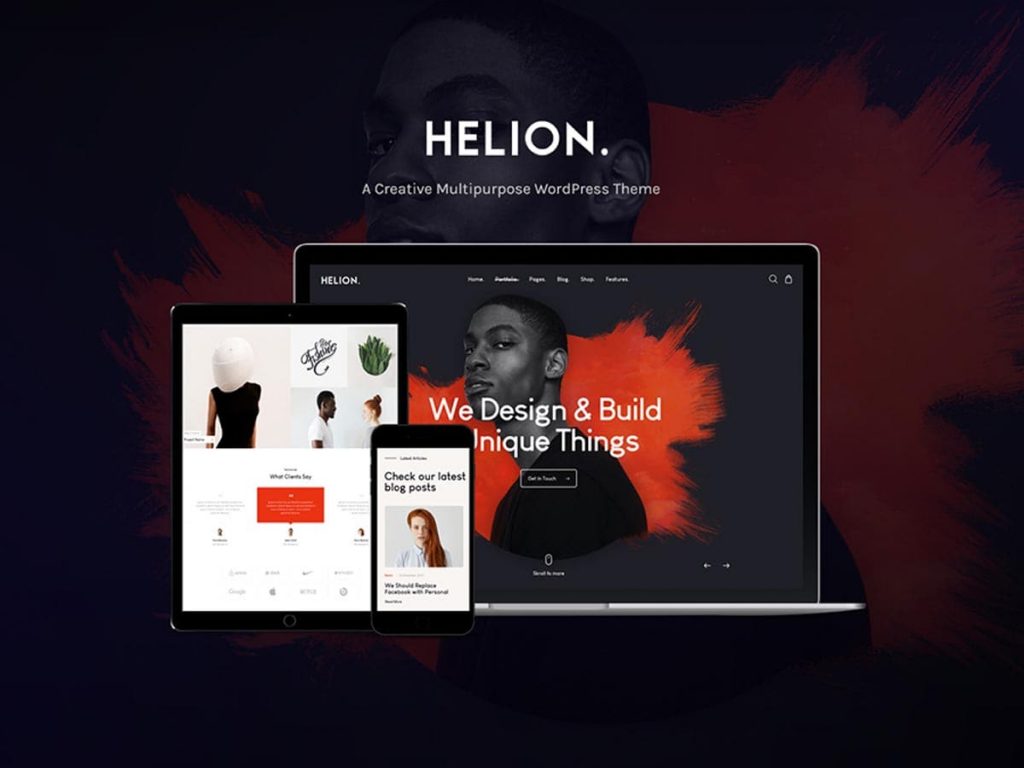 Helion WordPress theme is an all-inclusive solution for your blog, online portfolio or a web store of any level of difficulty. The theme is fully responsive and GDPR compliant. It's quick and easy to edit using the Elementor page builder. Working with 11+ demo skins, you can achieve the perfect look and feel of your online project. Using the Helion theme, you can bring a versatile look and feel to the header and footer of your site, as well as inner pages, and other theme options.
Wix2WP.Pro is a full-cycle Wix to WordPress migration platform that delivers a broad spectrum of website transfer services. They have been in business for several years, having successfully transferred around a hundred of versatile projects. They employ a team of professionals, who are both competent in the niche and capable of completing all kinds of transfer-related tasks. They guarantee high end result with minimum effort/time/budget investments.
Fotor is the most used visual content solution on the market, having millions of happy users.
The platform is loaded with tons of pictures and graphic elements that you can use right away to create engaging and converting pictures for your websites and social media channels.
37. uLanding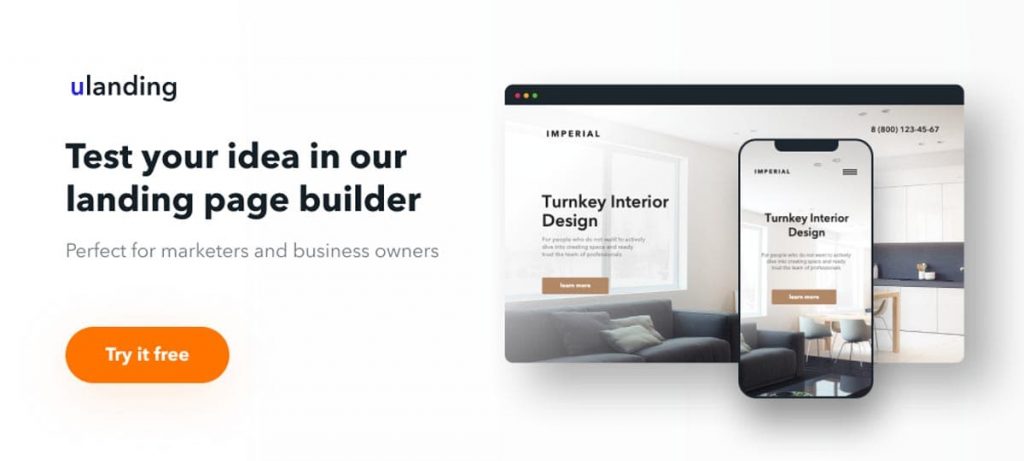 Create your first landing page with the uLanding builder and launch your website today. All you need for a professional-looking landing page is here: stylish ready-made templates, full-fledged functionality, adaptive site version for all devices. You can also A/B test your pages to see exactly what's working. A number of contact forms and pop-up windows are also provided. Check out the platform today.
RumbleTalk will help you to add a moderated chat for Q&A and live events on your website in minutes, without having to write a single line of code.
Start with the free forever account and upgrade it whenever you need it.
MMThomasBlog.com covers the most important and widely-searched for web design-related aspects. The platform grants access to more than 50 popular website builders to help users choose the best service that adheres to their specific business or personal goals and intentions. The resource abounds in the unbiased and informative website builder reviews, comparisons and general web design-focused articles that help simplify the process of website development for everyone.
Gutentype WordPress theme is a clean multi-functional WordPress theme that' suited for your blog or any different kind of information-rich web resource. The theme has a fully editable layout style. Feel free to modify color settings in the intuitive visual mode. As the name of the theme suggests, it's fully based on the Gutenberg page builder. Mobile device optimization guarantees that your web resource will look stunning on all devices.
The process of switching from HTML to WordPress frequently causes problems and results in multiple mistakes, when completed by inexperienced users. To avoid the potential errors and prevent your website from poor performance, it makes sense to use professional migration services like HTMLtoWordPress.PRO. The platform is positioned as a trusted and safe all-in-one migration service, which ensures worthy result and does not require much time/effort investment as well as coding expertise.
Creating a fashion store that quickly converts is super simple when using the right theme. With Shella Shopify Theme you can easily set up your own fashion stores in minutes, without writing a single line of code.
Use the included 99+ predesigned pages to build your own fully customized fashion store.
43. Customify – The Most Customizable WordPress Theme
Stop searching, you just found the most customizable WordPress theme on the market, and it is free to use.
Engineered from the first moment to be super customizable, Customify will help you create unlimited and 100% adapted for your need's websites.
Use Customify, it is free and it looks amazing.
Conclusions
You saw Taskade and I hope that you played a bit with it. This remote collaboration tool is like having Trello, Asana, Google Docs, and Slack, all-in-one. It is brilliant to use, and it is free.
With Privacy, you will gain peace of mind. This online card protects your money and gives you full control when shopping online.
And these are only wonderful solutions out of the 40+ included in the article.
This is what we wanted to do with this article, to show you very cool and efficient solutions.