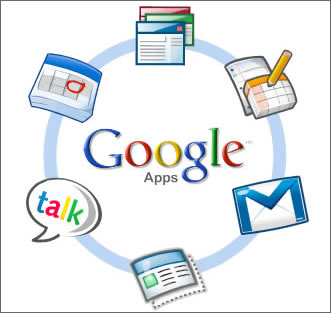 If you've been thinking about launching Google Apps for your business, then now is a great time to take the leap.
Google Apps setup, deployment, and integration just got a whole lot easier for everyone with 2 new features:
1)  The Google Apps Setup Guide:  this step, by step guide walks you through, from beginning to end, everything you need to successfully launch Google Apps for your organization.
From creating new users to syncing mobile devices, this setup guide is a great tool for your successful launch.
2)  Google Apps Sync for Microsoft Outlook:  want to keep MS Outlook but hate your Microsoft Exchange server?  It's just a fact of life, there are a lot of organizations that are adminant about keeping and using their MS Outlook email and calendar.
Now with Google Apps Sync for MS Outlook, you can literally have the best of both worlds.  Syncing your Outlook to Google Apps backend is now possible, giving you the benefits of getting rid of your MS Exchange server and leveraging the speed, power, and security of Google Apps – yes, for you MS Outlook lovers, this is the best of both worlds.
For Google Apps help, call me anytime at 706-363-0335!