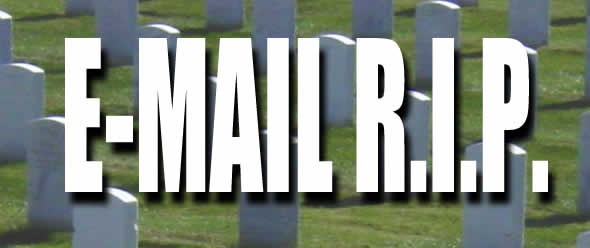 I'm wondering if email isn't on it's way to extinction.  Here's why:
Looking at how much content people share through Facebook and Twitter, it's substantially more than what's shared through email.
And when you first wake up in the morning, are you more likely to check your email first or your Facebook and Twitter profile?
Not to mention the spam that is so prominent with email.  Compare that to Facebook and Twitter's "permission based" functionality, if someone is spamming your profiles, you simply remove them – goodbye spam!
I think that email isn't going away any time soon, however, it's on it's way to playing a much less imperative role in the lives of online users.
People are getting the information and content they want, from the people they want it from, easily with social networking sites – making email, well… something that is just there to check occasionally.