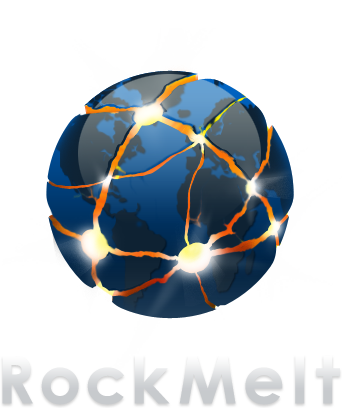 Introducing RockMelt – the Facebook browser that's coming soon!
When it comes to the Internet, there are shortages of browsers these days!
We have Internet Explorer, Firefox, Chrome, and Safari to keep us busy figuring out which one is best for us.
But wait… there's more!
RockMelt is about to hit the Internet browser scene.
Financed by Marc Andreessen, the founder of NetScape which introduced millions of people to the Internet in the 1990's and was beat out by Microsoft's Internet explorer, RockMelt is not only suppose to be different, but also integrated directly with Facebook somehow!
According to the NYTime:
RockMelt was co-founded by Eric Vishria and Tim Howes, both former executives at Opsware, a company that Mr. Andreessen co-founded and then sold to Hewlett-Packard in 2007 for about $1.6 billion. Mr. Howes also worked at Netscape with Mr. Andreessen.

Mr. Andreessen's backing is certain to make RockMelt the focus of intense attention. For now, the company is keeping a lid on its plans. On the company's Web site, the corporate name and the words "coming soon" are topped by a logo of the earth, with cracks exposing what seems to be molten lava from the planet's core. A privacy policy on the site, which was removed after a reporter made inquiries to Mr. Vishria, indicates the browser is intended to be coupled somehow with Facebook. Mr. Andreessen serves as a director of Facebook.
So apparently RockMelt is going to be a browser directly integrated with Facebook!
Now I don't think we need another browser on the scene that really isn't too different than all the other ones.
But a browser that's integrated with Facebook?  Now that sounds different, and VERY interesting.
With Facebook's 250 million members, and more than 120 million users log on at least once a day, having a browser that integrates with Facebook could be a powerful platform.
There's not a whole lot of information out there right on RockMelt, except for this image: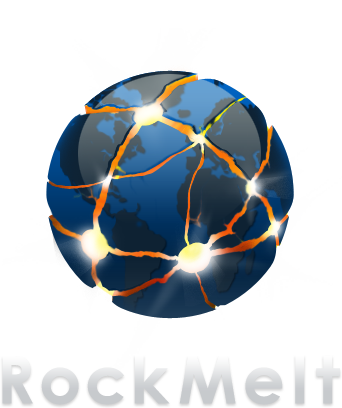 But when there is more information, you can be sure that we'll bring you details.
If you go to RockMelt, you can actually subscribe via email and receive updates about the new browser as it develops.