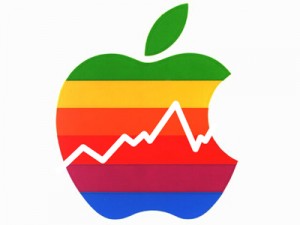 A couple of great pieces of news sent Apple (AAPL) up 2.69% today to close at 163.89 on the NASDAQ.
Apple is expected to sell2

.7 to 2.8 million Macs and 9.5 to 10.5 million iPods in its fourth fiscal quarter
Apple expected to sell 50 million iPhones in 2011
Apple customer satisfaction dips 1% but still ahead of all competitors including Dell
The bottom line to Apple's growth, without question, is the iPhone, and it's the expected future sales that are really driving the stock price.
RBC analyst Mike Abramsky said that:
Our outlook reflects continued iPhone share gains in domestic and international markets, driven by distribution expansion, more innovations in devices and user experience…
What are you thoughts about Apple's stock price and where it's heading in the future?
Also, do you think the iPhone could really see 50 million units sold in 2011?