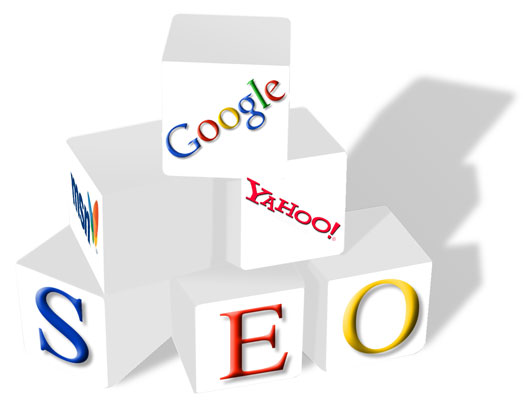 So you're a small business with a niche product or service, or you provide a service to a local, regional customer.
You've probably asked yourself, "how can I get found in the top search results of Google for keywords that my customers and prospects are actually typing in to find what I offer?"
Here's the #1 answer to that question – START A BLOG!
Yep, straight to the point, and most importantly, straight to the heart of what matters most to Google!
I already hear the 2 questions you're asking yourself right now:
1) Why is a blog the #1 small business SEO strategy?
2) Why does a blog matter to Google?
Those are great questions that I'm going to quickly answer below:
Question #1 – Why is a blog the #1 small business SEO strategy?
Answer: Because a blog facilitates anyone, any business, large or small, to have a voice and a presence on the web.  With a blog, a small business could, literally within a few days, add 10 – 20 new pages of content about their business in the search results of Google.  Of which, each of those 10 – 20 pages of content could all be optimized for many different, but profitable, keyword phrases related to your business.
With a blog, you have the freedom and power to produce new pages of content each day, of which each new page (or blog post) can be about a different aspect of your business.  So as you produce new content, you're exposing your business (through your blog) to a continually growing audience.
But not just any audience!  Since all of your blog postings (pages) that are getting scooped up by Google are about your business, product, or service, the audience is made up of people (or other businesses) that are interested in that content for one reason or another.
So starting a blog, writing about your business, products, and services, and making sure you are "keyword concious" – meaning you are using targeted keywords in your title and throughout the post – is the without a doubt why a blog is the #1 SEO strategy for a small business (actually any size business for that matter).
Question #2:  Why does a blog matter to Google?
Answer: The shortest, and best answer is because Matt Cutts (a Google Engineer) says so.
The next best answer is because Google simply favors sites that are updated on frequent basis.  Gone are the days where a static, none updated, html website gets high rankings and exposure in Google search results.
Google also gives favor to strong and growing brands (or followings of people).  If you don't have a blog, then how are you suppose to build a large audience of followers online?
What makes a growing audience of followers follow you?  By providing continually updated content, news, tips, and information that people appreciate!
Keep providing new updates, and your audience of followers will grow.  This is called "BRAND BUILDING" – and it's one of the most important factors to Google in determining your rankings in the Google search results.
The Take A Way
If you're a small business (actually if you're a business that's small, medium, or large), then get out there and start a blog!  You can build a blog for free in a lot of different places such as WordPress, Blogger, and TypePad.
However, I strongly recommend you use WordPress because 80-90% of your SEO work is already done in it clean, search engine coding.