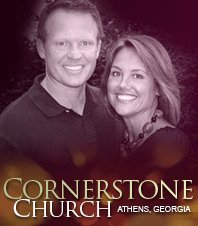 Our church has recently created a Facebook Fan Page and I have to say that we are all quite amazed with what's happening so far.
First let me say that we have not done any promotions for the Facebook Fan Page.  No banners in the bulletin, no announcements during service, nothing…
The only way people are finding out about our churches Facebook Fan Page is through "word of mouth" marketing (viral marketing) through Facebook itself.
There are people who go to the church, and / or who work at the church, who have told their friends on Facebook about the Fan Page.
And then there are those who are interacting on the Facebook Fan Page and in turn, broadcasting that interaction to all of their friends and so indirectly promoting the churches fan page (again, viral marketing).
A huge opportunity might be unfolding
The Pastor and I were looking at the fans of the page yesterday, and he noticed that he didn't know a lot of the people who have become fans.  However, we also noticed that a lot of those people he didn't know were also people who lived in our city.
Do you see where I'm going here?
We both immediately saw and realized the potential opportunity not only for ministering to those that may not even be coming to our church, but also the viral marketing element of promoting the church to people right here in our city.
With the broadcasting capabilities of a Facebook Fan Page, any new events the church is having can be sent out to all the fans of the page who will then be instantly notified of what's going on at the church.
This is something that is typically reserved only for the members of the church who are on the email list, or on some mailing list.
But with a Facebook Fan Page, we are now able to broadcast events and invite people to the church who are not even currently coming to our church!
This is an amazing discovery of a new way that our churches' Facebook Fan Page can be used to reach out into our community, get people involved in ministry, and build awareness of the great things that are happening at our church which will encourage people to visit who may have never known of our church otherwise.
Linking / Creating Facebook Fan Pages for other ministries
A strategy that we are working on is building a Facebook Fan Page for each ministry:
* youth
* children's
* choir / music
* our pre-school
And as we build each Facebook Fan Page for the individual ministries, we'll link them all together through the use of custom banner images that can be added to the pages through the use of FBML (Facebook Markup Language).
Linking all of the Facebook Fan Pages for each ministry in the church basically creates a website for the church right inside of Facebook – but with all the viral exposure, sharing, connecting, and broadcast messaging that a Facebook Fan Page offers.
We've already built our children's ministry Facebook Fan Page and by visiting our main church fan page, and scrolling down a bit, you'll see the banner image for the children's ministry fan page.
And then when you are on the children's Facebook Fan Page, if you scroll down, you'll see the main churches' Facebook Fan Page banner.
This process will continue with each new ministry's Facebook Fan Page – allowing all of them to be linked together, and facilitating anyone from easily navigating from one to another!