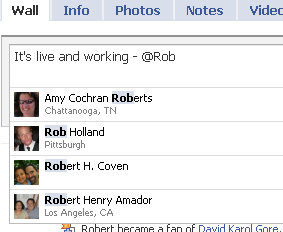 Facebook's new tagging feature "@" is now live!
This feature has a lot of similarities (ironically) to the tagging feature on Twitter.
When you're typing your message in your wall on Facebook, by adding the "@" symbol, you'll then see a drop down menu of someone to tag.  If you type "@" and then start typing someone's name, you'll see their profile appear.
This feature even works on Facebook Fan Pages, and it pulls the inventory of people to tag directly from your personal profile friends.
I believe that Facebook is starting to make itself more relevant than Twitter.  The one advantage I see Facebook having over Twitter, which is huge, is the fact that conversations can unfold right on your profile or fan page.
Conversations are not easily engaged on Twitter, nor can people easily follow conversations – a feature that Facebook makes super easy.
Here's a screen shot of it in action from my Facebook profile: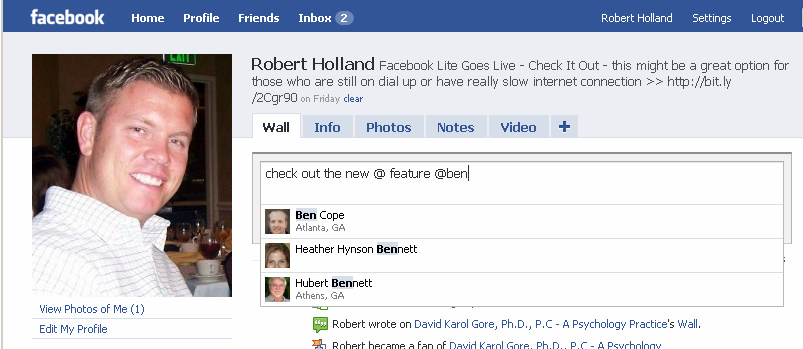 Here it is in action from my Facebook Fan Page: