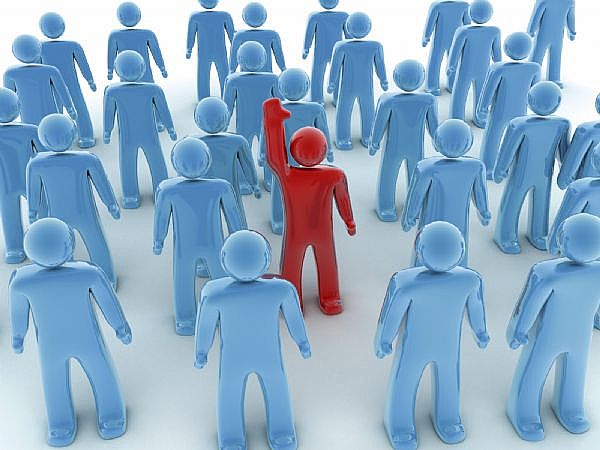 ** UPDATE ** As of 12/8/09:
Apparently, Facebook has decided to move this feature.  Thank you to Ki – one of the readers here – for pointing this out to me.
Here's the new way to locate your Fan Box for your Facebook Fan Page:
Click "edit page" which is located directly under your picture (your Facebook Fan Page picture)

Look on the right hand side of your dashboard page and find "Promote Your Page" – you may need to scroll down a bit to see it

Under "Promote Your Page" you'll see the "Promote With A Fan Box" link
Facebook Fan Pages are a powerful way for any business, product, or service (any brand) to build a strong presence on the web!
Before I tell you about the Fan Box, let me quickly mentioning the exposure potential that Google search results is now providing for Facebook Fan Page owners.
Many people don't realize yet, but Google is actually crawling and indexing Facebook Fan Pages.
Here's a screen shot of my Fan Page in Google's search results for the keyword phrase [social media seo facebook]:
This means that not only are you able to be found by the 300 million users on Facebook, but you can connect to the hundreds of millions of people searching on Google each day as well.
Back To The Fan Box
All Facebook Fan Page admins have access to what Facebook calls a "Fan Box".  The Fan Box tools allows you to grab a small piece of code and embed your Facebook Fan Page into other sites, blogs, etc…
The benefit of the Facebook Fan Box is the viral exposure piece.  Take this blog for example.  There are over 230 blog postings, all of which are crawled, indexed, and available to be found in Google search results for a wide range of keyword phrases.
Just look to the right and find the "Facebook Fan Page" Fan Box – it's the one showing 8 Facebook fans (2 rows of 4) and if you are not yet a fan, you'll see a "Become A Fan" button.
The powerful thing here is that my Fan Box is exposed on every single page within my site.  That includes all static pages, and all 230 plus blog postings.
Now here's how you grab the code and embed in other sites.
Of course, you have to own other sites, or know people that would allow you to embed your Facebook Fan Page.
What I recommend, is you start your own blog and build your platform for your business.  A platform that you own 100%, and your business is the only one that is marketed upon it.
How To Grab Your Facebook Fan Page "Fan Box":
1) Click "Add fan box to your site" – it's right underneath your Fan Page profile image: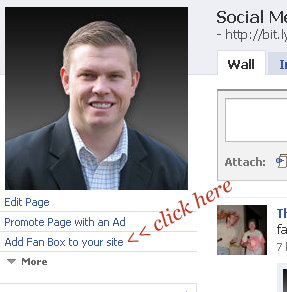 2) Once you click "Add Fan Box to your site", you'll be taken to a dashboard page.  Notice the options that you have:  1)  Chose your Fan Page (if you admin more than one page, the drop down will show the pages to chose from) – also, notice that you can select to include "stream" and "fans".  Go ahead and click those on and off and notice the change in the fan box on the right.  Basically, you are deciding what content to include in your Fan Box.  See the image above of my Fan Box – I've included only "fans".
3) Next, in section #3, you have the pre formatted options to embed into Blogger or Typepad.  For me, since I have a WordPress blog, I choose "Other" which then opens up a new box underneath with a snippet of code.
4) To embed the Fan Box into something other than Blogger or Typepad, click in the box with the snippet of code, hit "control C" (copy) and then "control V" (paste) to add the Fan Box into your desired blog or website.
And that's it – once you have the code embeded into your desired site, just publish your changes and then make adjustments as necessary.
Fan Box Recommended Use
As I mentioned earlier, I strongly recommend you start a blog for your business, products, or services.  And in my opinion, a blog creates the best platform for marketing your Facebook Fan Page.
If the Fan Box is placed into the side bar of the blogs mentioned above, you'll present your Fan Page directly to every visitor to your blog, regardless of what page to visit.
And the most powerful element is the "one click join" feature.  This means that if a visitor to your site is not yet a Fan of your Facebook Page, they will see the "Become a Fan" button, and all they have to do is click it once and then they instantly become a new fan.
Here's what it looks like for "Non-Fan" visitors to your site: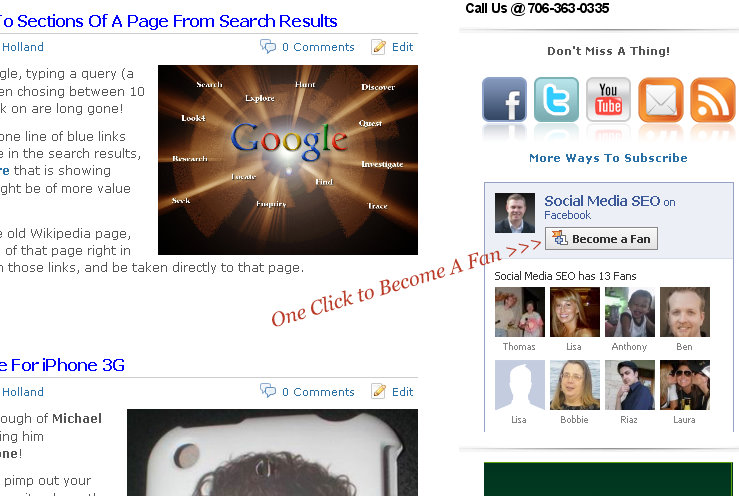 Go ahead and start your blog, create your Facebook Fan Page, and get your Fan Box embedded.  You'll soon start growing your presence on Facebook AND in the natural search results of Google!
All of which will deliver highly targeted traffic to your website, and highly targeted exposure for your business, product, services, and brand.