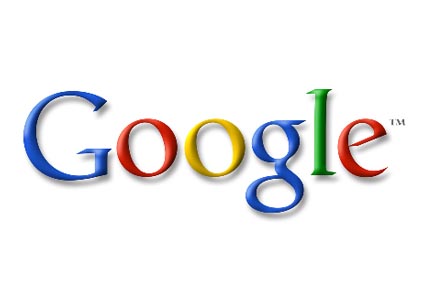 Google's stock has definitely seen it's ups and downs.  Understandable considering the economy over the past few years.
And even though the economy has been rough, and Google's stock price has dropped considerably, the company continues to post amazing numbers each quarter.
Google is expect to report $4.25 billion in net revenue, representing 5% growth from the second quarter, up from his previous estimate of 3% q/q growth. (And above the Street's $4.20 billion consensus.) [source: Zikkir.com]
Below is the a 1 year stock chart for Google – and the stock is compared to the Dow, Nasdaq, and the S&P500.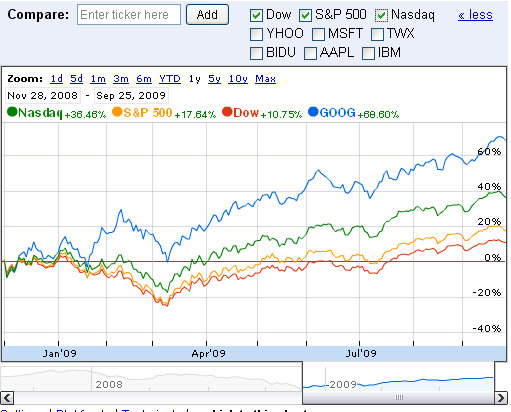 Another very interesting, and much more detailed chart comes from chart of the day and businessinsider.com