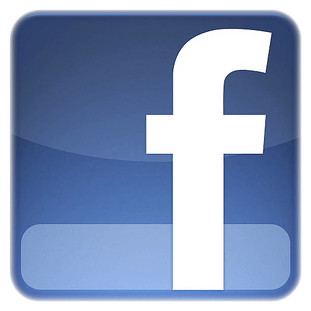 I discovered a very "unexpected" ranking today on Alexa.com – a service that monitors the popularity of websites.  And what did I find?
I found Facebook ranked #2 and Yahoo ranked #3 globally: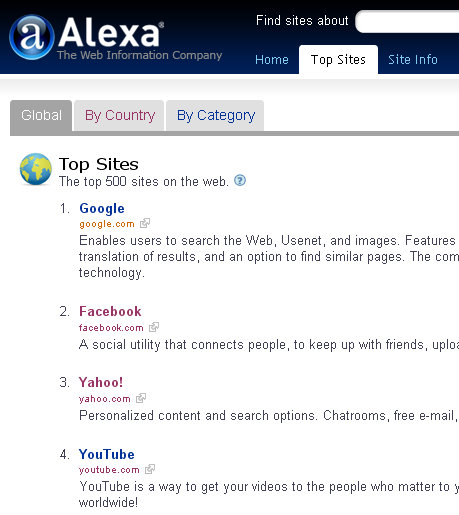 It actually took a minute to register what I was looking at – and then it hit me – WOW… Facebook is now actually outranking Yahoo in Alexa!
Although this stat might hold true globally, this is not the case for the United States.  Yahoo still holds the #2 position and Facebook is at #3.
Here's the Alexa ranking for the United States: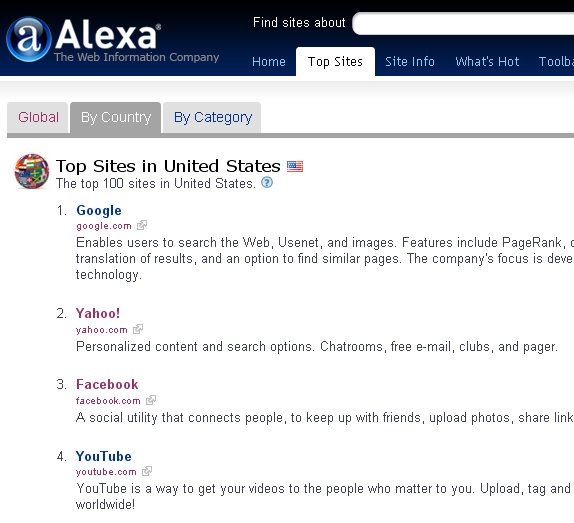 My prediction:
Based on Facebook's recent growth rate (see InsideFacebook.com's chart below), I don't see any reason why Facebook won't be #2 ranked site in the US – beating out Yahoo – by the end of 2010.
Here's Facebook's growth chart: