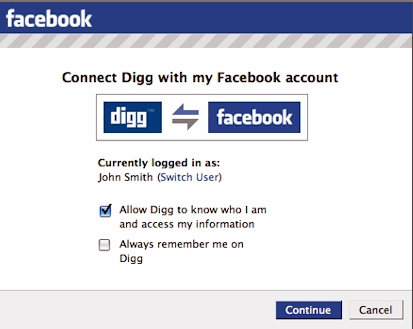 Facebook Connect has just released Playground which allows you to easily add Connect functionality to your website.
Adding Facebook Connect through Playground is a powerful way to increase interaction on your WordPress blog, and generate viral exposure to your blog as people share through Facebook.
** HOW TO **
Although Playground makes it easier for you to add Connect to your website, I wanted to quickly give a tutorial on how to add this quickly to a self hosted WordPress blog.
1) Go to Facebook Wizard and register your WordPress blog by entering a title for your blog, and then the full URL for your site > then click "next step"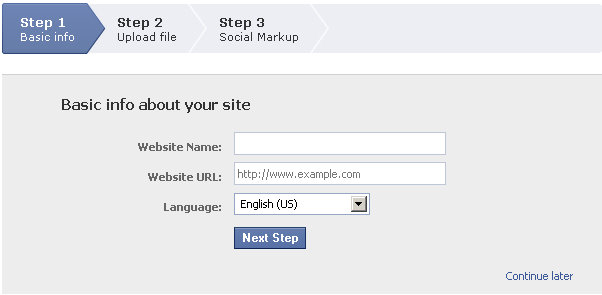 2) Next, download the xd_receiver.htm file and upload it into the root directory of your WordPress blog.  The path to the root directory is typically public_html > "root directory" – just drop it into the root directory and then click "Test Setup and Continue"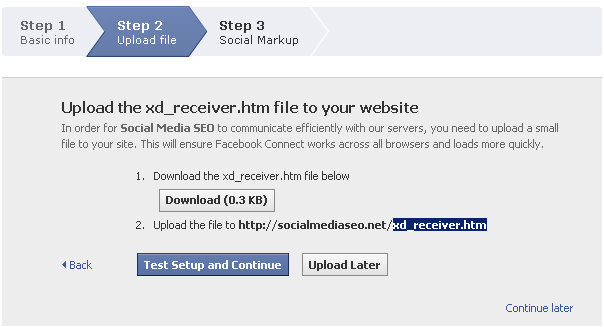 3) If all went well after clicking "Test Setup and Continue" then the next screen you get should be the yellowish confirmation screen – along with your other supporting information (you don't need to worry about all that info…) – that looks like this:

4) Now you need to add the Social Markup (FBML) code just after the <body> tag of your site.  Click on the code in step one of the same screen (just below the yellowish part) > go into your theme editor > click on the "header.php" file > paste the code right after the <body> tag > click "save"
5) Now you're ready to add the Facebook Connect functionality to your WordPress blog.  If you notice on this blog, I have the "Connect" button only and it's found on my homepage, each individual post page, and on the archive (or category) pages.
Depending on your what WordPress theme you're using, you may have slightly different ways of going about adding this code.
*** Any questions ***
As always, if you have any questions about making this happen, you can post questions to the comments, or feel free to call my Google Voice number at 706-363-0335 (my name is Robert!)
Enjoy!