Steph Hannon (@twephanie) a  Google Wave Engineer who sends out helpfully, informative Google Wave info, just tweeted about how Google is sending out more Wave invites today!
Here's the tweet she sent – it's short, sweet, and to the point:
"Wave in a happy place … lots more invites going out today …"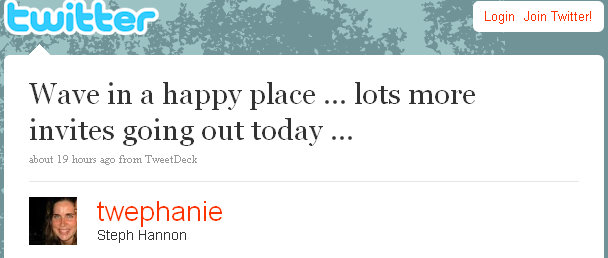 Also, earlier today Steph sent out a tweet about getting invites.  She said this via her Twitter profile:
"Recent invitees do not get to invite others. We will grow from sign-ups and the invite queue. Active users might get invite wave later …"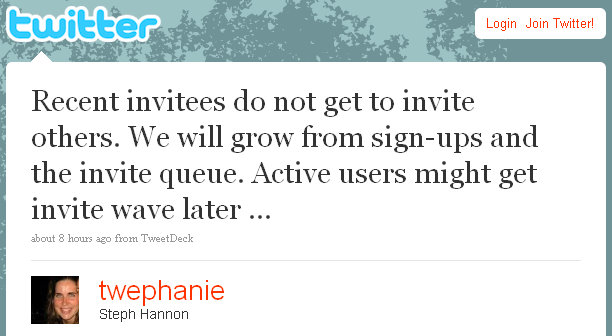 If you're not following Steph Hannon @twephanie then I recommend you do.  The Google Wave updates are great, especially when you know they're coming right from the source of Google Wave!