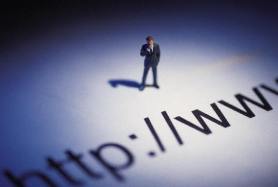 Facebook Fan Pages & Websites
Let's say you're a business who just is not happy with their existing website.  And you're about to dump a bunch of money into a new website design.
Can I suggest something to you?
How about building your next website using Facebook Fan Pages?
This is a bizarre concept I know, but stay with me here for just a moment.
Facebook now has well over 300 million users.
And looking at the graphs, trends, and growth charts, you could easily see Facebook overtaking Google, Yahoo, and Microsoft web properties in traffic in the not too distant future.
Fast forward just a few years from now if youwill… let's say Facebook has nearly half a billion users, and more web traffic than Google?  Does my idea still sound bizarre?
Using Facebook Fan Pages As A Website
Let me show an example of what I'm talking about.  I help out our church with their technology and social media.  And we are now in the process of building a network of Facebook Fan Pages – one for each major ministry.
Click here to see what we've got so far
The link above will take you to the churches main Facebook Fan Page.
Now scroll down to just underneath the pictures of fans, and you will see what is the equivalent to a webiste navigation bar.
Each tab on the navigation bar represents a ministry in our church.  But each tab, if you click them, will take you to the actual Facebook Fan Page for that ministry.
And each Fan Page has the exact same "navigation bar" right below the group of fans.
This is a still a brand new project for us, and we plan on adding several more Fan Pages to our list.
However, the point here – and the concept – is to use Facebook Fan Pages as the "pages" of a website that is built directly in Facebook!
Here a list of benefits that I see for any business, group, or organization building a "website" using Facebook Fan Pages:
All pages are inter-connected through a navigation bar – just like a standard website would be.
On Facebook, you are part of a social conversation and a natural viral marketing platform – meaning, the more people interact with your "Pages", the more exposure you get
All pages are fully customizable with HTML
The same information that's used on your website can easily be used on Facebook Fan Pages
Each Fan Page is customizable to control which tab "non-fans" land on – this is valuable if you desire to capture names, emails, and build lists by offering specials, free white-papers, etc…
Your organization can easily get involved on these pages to produce content, news, information, tips, and to respond to comments posted by fans – each Fan Page is it's own social platform
Facebook Fan Pages are now being crawled and indexed by Google, so your content can be found in Google search results
Finally, Facebook will probably have nearly half a billion users shortly, so more than likely all of your customers and prospects are already using Facebook, and by you "showing up" in a big way will allow you to establish yourself as a leader in your market
What Do You Think?
The concept of using Facebook Fan Pages as a website is still a concept I can't quite wrap my brain around.  What I mean is, I see virtually unlimited applications for a concept like this for virtually every business and organization.
What do you think about the concept of utilizing Facebook Fan Pages as the new form of "websites"?