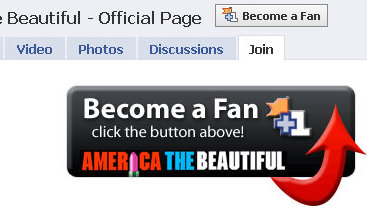 Facebook Fan Pages allow a certain level of customization.  Customization within the pages themselves if most easily achieved with the FMBL (Facebook Markup Language) app.  FMBL allows for most HTML customization, but does not allow advanced javascript.
Beside integrating custom FBML, one of the best customization elements with Facebook Fan Pages is setting a custom landing tab.
Here's How To Set Custom Landing Tabs on Facebook Fan Pages:
1) Click "edit page" underneath your profile picture of your Facebook Fan Page
2) Once you click "edit page" you will then be looking at your settings dashboard > find the section called "Wall Settings" > under "Default Landing Tab for Everyone Else" click the drop down menu.
3) Once you open the drop down menu, you'll see a list of the current tabs in your Facebook Fan Page > select the page you desire to be your default landing tab.
** NOTE: Setting a default landing tab only applies to visitors to your page who are not yet fans of your Facebook Fan Page, or who are not logged into Facebook (public viewing of your Facebook Fan Page.)