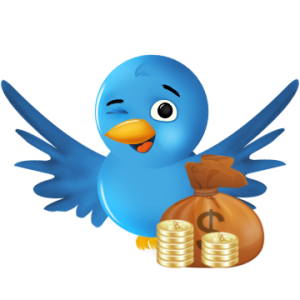 One of the greatest benefits I've found with Twitter is its use to drive traffic and clicks.  If used properly with RSS feeds, Twitter can drive a substantial amount of traffic both your website and to your individual products.
Below is a graph of the month of December of clicks that my product feeds have sent to Ebay.  I utilize the Ebay Partner Network (Ebay Affiliate Program), and Twitter has become the most effective way to increase clicks and traffic to my individual products.
Here's how I use Twitter to drive traffic to my affiliate products:
In order to make this system work, your products must first have an RSS feed.  This is achievable with most database and product listing systems.
Once your products have their own RSS feed, then create a unique Twitter profile for your individual products. Below are a few of my Twitter profiles for specific products:
https://twitter.com/ipods_for_sale (iPods and iPod Touches)
https://twitter.com/xbox_360_now (XBOX 360)
https://twitter.com/Buy_UGG_Boots (UGG Boots)
After I built the Twitter profile for my target product, I then update my Twitter profile automatically with the use of TwitterFeed.com
TwitterFeed.com allows me to automatically update my Twitter profile with new product listings.  This allows you to have a Twitter profile that is exclusive to your products, and people who are interested in, and searching for, your type of product will be able to find your Twitter profile.
This is even more relevant now that major search engines such as Google, Yahoo, and Bing are integrating Twitter updates into their search results.  Now as people search for your type of product on Google, its possible that your Twitter profile can be found in the search results – allowing for even more targeted traffic to view your products and visit your site.
Also as people follow your product's Twitter profile, each time a new update occurs on your Twitter profile, all of your followers are notified.
Below is a graph of some of my products that have generated thousands of clicks during the month of December:

As you can see, my XBOX 360 Twitter profile received well over 8000 clicks so far in the month of December.
Using Twitter to drive traffic to your website and / or to your specific products is a powerful way to increase exposure and connect to new customers.
If you have any questions, let me know in the comments below, or contact me here directly.