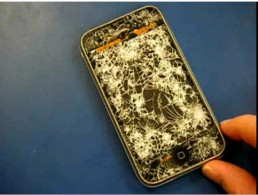 When it comes to Ebay, there is literally a niche market for anything and everything you can imagine.  One of the booming markets that really surprised me was the "broken iPhone 3G" market.
The Broken iPhone 3G Market
One look at the Cell Phones & PDAs category on Ebay Pulse showed that the keyword phrase "broken iphone 3g" was the most searched phrase in the United States.
You would think that people would be searching for great deals on iPhones, Blackberrys, Droids, etc… and certainly that is happening.  But no search is more popular than the one for "broken iPhone 3g".