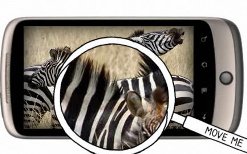 We all know by now that on Tuesday, Google finally launched their much anticipated Nexus One Google Phone.  The buzz on the web has been extraordinary, and YouTube has been dominated with Nexus One videos.
Google has even launched a promotional webpage specifically for the Nexus One where you can buy the phone and watch a flash demo of all the cool features.
But for the marketing of the phone, Google has turned to a very unique platform.  And this strategy is, I do believe, a first for Google!
Google is promoting the Nexus One right from the homepage of Google.  Google.com is one of the most visited web properties globally, and I don't believe Google has ever "official" promoted a product from their homepage before.  So I do believe that the Nexus One makes it a first for Google.
But then again, when you own the product you are promoting, and you also happen to own the world's most visiting website, then I suppose you can probably do whatever you want!
Here's an image from the homepage of Google.com: