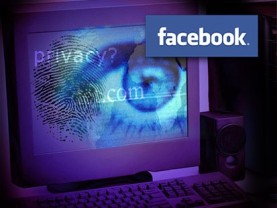 And here we go… we're only 10 days into the new year and already high profile individuals are finding out the power and exposure of social networking sites.  In this case, it's a Fulton County Judge who is doing the "unauthorized" messaging on Facebook.
After serving 17 years as a judge, he is now faced with the embarassment of resigning over Facebook messages.
Here's the story that originally appeared on Law.com in the legal blog watch:
A Georgia judge is stepping down following publication of Facebook messages he exchanged with a woman who was a defendant in a matter pending before his court.
The judge, Ernest H. Woods III, chief of the Mountain Judicial Circuit Superior Court, resigned effective Jan. 15 after 17 years on the bench. "I call it a retirement," he told the Fulton County Daily Report. "I just got tired of living under a microscope. I'm wanting to move forward."
The Daily Report obtained the messages from documents provided in response to a public-records request by another newspaper, the Clayton Tribune. The district attorney had compiled the documents in connection with an inquiry into complaints that the judge was unfairly holding a drug-court defendant in jail. The defendant's family presented printed copies of 33 pages of messages between the judge and 35-year-old Tara Elizabeth Black, who had been involved with the drug-court defendant and who was herself a defendant in a theft case.
Judge Woods initiated the contact with Black, sending her a message saying he noticed she worked for a hair salon and was looking for someone new to cut his hair. That led to a string of messages and eventually to a meeting, after which Black asked Woods to loan her money to pay rent, and another meeting at her apartment.
In several messages, she asked the judge to help her friend get out of jail, saying she felt badly that his probation was revoked because of a photo she posted on Facebook of him holding a beer. She offered the judge a year of free massages from a friend in return for his help, adding "LOL" and "I'm not really trying to bribe you."
She also asked for help in her own case — and he did. Woods advised her on strategy and how to plea and said he was discussing the matter with the DA on her behalf. He later signed an order allowing her to be released on her own recognizance and told her he had negotiated a "deferred prosecution" with the DA so she could have time to pay her debt.
Their first meeting took place at a Wal-Mart, after which she requested the $700 loan for rent. He offered $450, to which she answered, "OMG! Yes." They then met at her new apartment, after which he wrote her suggesting she invite him back again.
Woods told the Daily Report that the Facebook messages were "obviously fake," then amended his comment to say "some were real and some were fake." Whether you believe him or not, this certainly qualifies as a fabulous example of the follies of Facebook — and, as I've urged before — of the need for lawyers and judges to exercise common sense in social networking.