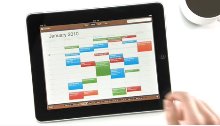 As you probably know by now, Apple announced their highly anticipated iPad.  And even though we are still about 3 months from the release date, Apple is starting their aggressive marketing campaign with an official iPad website.  The iPad website provides in depth information about the device, applications, and capabilities.  It also shows the starting price of $499.
Along with the official iPad website, the Apple iPad team put together their official iPad demo video so that you can get a better feeling for what this device offers.
Here's the official iPad demo video from Apple:

So do you plan on purchasing an iPad?  What do you think so far about the new device?