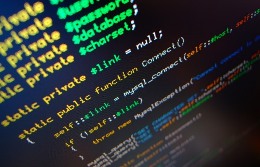 Facebook has been working secretly behind the scenes on a way that will supposedly speed up the social networking site by 80%.  The new project that's been titled HipHop, is a way that Facebook uses a PHP compiler to process pages before a user ever clicks on the link.  Now I'm not a PHP expert, and I do not claim to fully understand the intricacies at work here.  But I do know this, that the PHP compilation project is supposedly going to your experience on Facebook super fast!
The Facebook PHP engineering team is scheduled to have a live streaming broadcast tonight, February 2nd, at 7:30PST (10:30EST) to get into the specifics of the project.
If you are interested in learning more about HipHop, then tune in here tonight at 10:30EST.