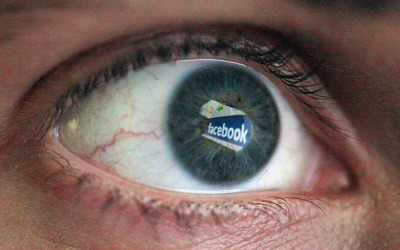 This is a scary story indeed, and one of the realities that our society faced with regarding open forum, social networking sites like Facebook.  A man apparently wrote out the content that he wanted posted on his Facebook page after he kills his 9 month old son, and then kills himself.  And according to KTLA.com, that's exactly what happened.
Here's more from the KTLA.com website:
"Sheriff's officials say 25-year-old Stephen Garcia of Pinon Hills was on a court-ordered visit with his son Wyatt Sunday when he drove to a dirt road in Twin Peaks, killed the boy and committed suicide.
The Victorville Daily Press is reporting that Garcia left a chilling Facebook letter, saying he did it out of love in an attempt to save his son from a difficult life.
"I led everyone on my side of the family to believe I wouldn't of done this because I did not want them to know…" the letter reads. "I had been thinking about doing this for months."
Garcia also claimed he carried out his plan in order to punish the baby's mother, Katie Tagle, for refusing to come back to him, the Daily Press reported.
"Our deaths are a lot for her," the post continues. "It will have to suffice as her punishment. But that is not the reason I did it. It was the only way we could be happy without Katie. I did this out of love for our son, to protect him and myself."
The note was reportedly posted on Garcia's profile about eight hours after he and his son were found dead. It appeared Garcia arranged to have someone else post the letter on his behalf.