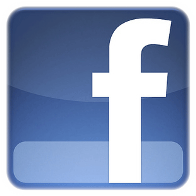 Welcome to a new series I'm starting on Facebook called Facebook Problems Today! This is a series where I will address recurring questions that people have about Facebook, how to perform certain tasks on Facebook profiles and Facebook Fan Pages, and also how to trouble problems that you might be having.  You can follow the entire series by click Facebook Problems Today.
Facebook Problems Today:  Facebook Is Slow on Firefox
One of the questions I see a lot in the Facebook help forums is specifically related to Firefox, and how "Facebook seems to be really slow today on Firefox!"
There is a trick that I use with Firefox that works every time and gives me pretty good increases in speed.  And best of all, it's simple to do.
Let me first tell you why I believe people keep having a problem with Facebook being slow on Firefox.  Since the 3.5 edition of the Firefox browser, it seems that Firefox has been very susceptible to filling up its cache very quickly – especially if you surf the web, videos, images, etc.. very quickly.
This clogging up of the cache on Firefox will cause your Firefox browser to become increasingly sluggish, especially when you try to load any type of media (photos, video, etc…)
Fix Slow Facebook Connection in Firefox
First, here's a video for clearing your Firefox cache:
Here's how you clear out the cache of your Firefox browser.
Go up to "Tools" at the top of your Firefox browser
Click Tools, and then in the drop down menu you will see "Clear Recent History"
You can click Clear Recent History or use the keyboard shortcut "Ctrl+Shift+Del"
Next you get a selection window that pops up – go ahead and select "Everything" as that date range and make sure all of your option boxes are checked – don't leave any blank.
Go ahead and click "Clear Now"
Let it process for about 60 seconds, restart Firefox, then log back into Facebook.
You should now be experiencing substantially faster speeds on Facebook while using your Firefox browser.
This method actually works for all browsers with the only exception that depending on what specific browser you use, the process of clearing your cache may be different.
That's it – let me know if you have any questions!