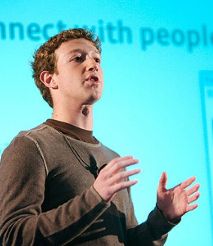 One of the major events this year already with Facebook is the new homepage redesign.  Mark Zuckerberg, co-founder and chief executive officer of Facebook, wrote in a recent blog post, "To celebrate six years of Facebook and the 400 million people on the service, we're doing what we like doing most—building and launching products for people."  Unfortunately for some, the "building and launching new products" has in essence shut some people down!
In a recent blog post about Facebook site maintenance, users are expressing their frustration with their profiles being unavailable.  One prominent error message that people keep seeing is "Your account is temporarily unavailable due to site maintenance. It should be available again within a few hours. We apologize for the inconvenience."
Some people are claiming that they've been locked out of Facebook for over 36 hours, and have yet been able to log back in.
At this point, the only suggestion that makes sense as to why so many people are now experiencing outages with Facebook is because of their new redesign rolling out.  The roll out must be taxing some users' profiles more than others.
Like my Facebook profile, I don't yet see any changes – whereas others have the new changes and already expressing their various views on the new redesign.
How about you?  Do you have the new Facebook redesign already?
And if so, what are your thoughts about it?
Finally, is your Facebook profile still down due to maintenance?