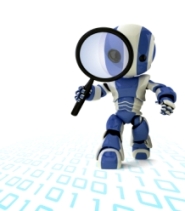 I can't help but notice the SEO types who are fixated on building backlinks both for themselves and for clients. And what I notice is that their fixation on "purposely building backlinks" is, ironically, hurting their SEO efforts. What worked 5, or even 10 years ago with SEO is practically irrelevant today.  Google has evolved, and so has their search algorithm!
I don't want to carry on here about old, outdated SEO strategies.  So let me get right to the point… the best way to build the highest quality backlinks to your website (or blog) is to actually forget about building backlinks to your website or blog.
And what I mean by that is this – the website that is going to get the highest quality back links, and in turn the highest possible PR and Google rankings, is the site that is producing high quality content that people on the web find valuable!
It's a natural thing for people to link to high quality, informative, and updated content on the web.  And if you just forget about building backlinks to your site, and instead focus on how your website can deliver high quality and informative content to your readers, then you'll build better backlinks than what you could have built through a targeted backlinking campaign.
Google's analysis of backlinks has evolved to where it nearly mimics the natural browsing habits of people.  And the best, most authoritative PR (PageRank) is going to flow to the sites that have the highest quality (most natural) backlinks and traffic.
Most importantly, traffic is not going to be increasing to your website if you are not providing high quality, informative content.  And what's one of the most common sources of traffic for a website???  Referring links!
So forget about building backlinks to your website, and instead think about what's most important for your business and your website, then build high quality, consistent, and frequent content around those subjects.
And if you focus on the things that are most important to your visitors, readers, and customers, then backlinks will build naturally.  And when backlinks are being built naturally to your website, then you'll experience the highest possible PageRank, traffic, and rankings in Google!