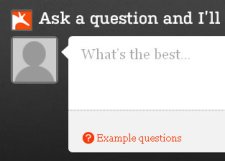 ReadWriteWeb has just announced that Google has officially acquired Aardvark, a prominent Question and Answers website.
Aardvark was was founded by ex-Google employees and engineers, and is known for being an authoritative resource of answers to questions posted by users.
According to ReadWriteWeb, "on average, almost 90% of all the questions on Aardvark got answered in October 2009 and the quality of these answers is generally very high."
The high quality content, and the advanced algorithm that ranks the answers on the site, make it a very interesting web property for Google.
Read more about the acquisition at ReadWriteWeb.