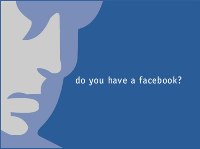 As of yesterday, people have been reporting major issues with their Facebook profiles.  This is certainly not the first time we've seen major outages at Facebook.  A couple of weeks ago, people were experiencing Facebook site maintenance errors when they tried to login.
Here are some of the things people have been experiencing today with their Facebook not working:
From Shane – yesterday:
I have been locked out of my account i set up to talk to my son in london since thier new layout launch. But there is another problem that has not been reported, that the new layout does not work on all machines but very few. Also facebook has a bad complaints proceedure ie- anyone can be reported then disabled and when you ask for a reason you get told nothing but you will not be reactivated and tuff. All these problems could be avoided if facebook was to listen to thier users and stop turning this site from user friendly into a commercial product. After all it was set up for the general public and buisnesses. Go back three layouts is what we the public want. Yes your developers make a pretty layout but this is not what we want. Turn back before we go for good. Time to stand up against thier ignorance.
From "Guest" post:
As of now, I've had the new layout for about three weeks. My account was fortunate enough to change over last and thus, the last to shut down I suppose. I've been locked out for about half an hour. I've tried every method, manual and normal, to access the site to no avail. All of my friends, and I mean all, are encountering the same issues. I hope this issue is resolved before I start to walk.