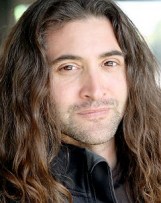 Missing:  Andrew Koenig from Growing Pains
Andrew Koening, the actor best known for playing Mike Seaver's best friend, Richard (Boner) Stabone, on "Growing Pains," has gone missing.  And his celebrity friends such as Kevin Smith, Alyssa Milano and Sarah Silverman, have also taken to Twitter to help in the search for Koening.
According to NYDailyNews.com, authorities are reportedly searching for the 42-year-old actor who was last seen in Vancouver on Feb. 14 and missed a flight out of the Olympic host city two days later, according to a statement by TV host Dave Holmes on MaximumFun.org.
"He went up to [Vancouver] to visit friends who last saw him on the 14th," the actor's sister, Danielle Koenig, tells Zap2it. "Any information we can get on his whereabouts would be helpful."