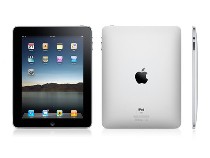 When it comes to purchasing your new iPad when it launches, you don't have to worry about long lines outside of an Apple store, or AT&T shop.  According to Apple COO Tim Cook, the iPad will be available at launch time with select partners which includes Best Buy.
"Initially it will be around places with really great assisted sales," Cook said. "Over time it will expand."
Additionally, his statements hinted at an availability with AT&T, who is set to carry the 3G internet support.