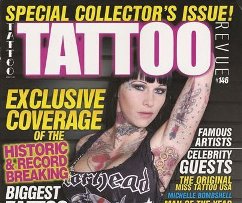 Michelle "Bombshell" McGee
With today being St. Patrick's Day, you'd think that people could find all sorts of cool St. Patty's type things to be interested in.
But no…  instead, it's Hollywood gossip and the latest affair rumors that are dominating people's attention on the web today.  And the latest and greatest Hollywood train wreck is the news that Michelle "Bombshell" McGee is claiming to have had an affair with Sandra Bullock's husband Jesse James.
From HuffingtonPost.com:
Michelle "Bombshell" McGee claims she slept with Jesse James for about eleven months, and provides intimate details, which has landed the allegations on the cover of In Touch magazine. The magazine trumpets their exclusive, and the press release about the story is below. Some photos of her from her website are also below.