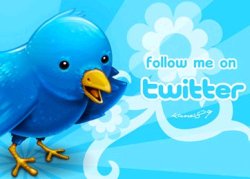 The Value of Twitter Traffic
I couldn't help myself yesterday when I wrote about this amazing chart I found that shows how valuable traffic is that comes from Google's search engine.  In fact, referral traffic from Google is the most valuable (or profitable) traffic on the web.  So in light of that, I wrote about the importance of blogging.
But the other side of that chart – the side that shows the website that sends the least valuable traffic – is Twitter.
Twitter Traffic Nearly Worthless
Check out the graph below: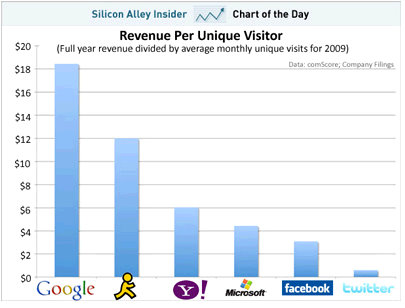 On the far left side you see how Google sends the most profitable traffic to websites – exponentially more profitable than any other site on the Internet.
But look to the far right hand side.  You'll see Twitter traffic with a bar that is barely showing.
This means that the traffic referred to your website from Twitter is nearly worthless when it comes to generating revenue.
I find this chart so interesting because Twitter is building a reputation of link sharing.  However, from the looks of this graph, even though Twitter is great at sharing links and spreading news around, people are not in "buying" mode when coming from Twitter.
Just something to consider…