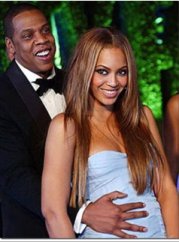 Beyonce Pregnant or just another rumor?
Information is spreading like wildfire on the web that Beyonce is pregnant, and the sources are claiming to be "confirmed" and "reliable.  This wouldn't be the first time the "Beyonce pregnant" rumor mill has been started, but this time it might actually be the case.
MediaTakeOut.com, the most visited urban website in the world, has somehow managed to gather information while confirming reports of the celebrity singer, Beyonce, of being pregnant. Beyonce Knowles is married to the famous hip hop singer Jay Z and a confirmed source reveals that they are celebrating right now. Both the couple are really happy to finally welcome a new member in the family.