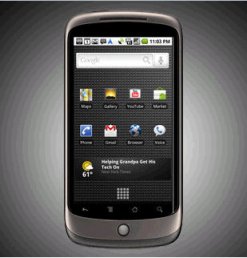 Google's Nexus One Phone is new to the market and has experienced disappointing sales so far, but here are 3 reasons why the phone will thrive!
In today's world, people are so quick to lose sight of sound business principles such as patience, iteration, and studying analytics.  Although the Google Nexus One phone is new to the marketplace with disappointing sales so far, it has 3 things going for it that will allow it to thrive in the long term.
3 Reasons Google's Nexus One phone will thrive:
1) Open Source
Google has always embraced the open source community with their products, and the Google Nexus One phone is no different.  Because the Nexus One is driven by an open source community, more apps will be developed and launched for the Nexus One compared to the iPhone.  Apple's iPhone App selection process is anything but open source, and this makes the app marketplace a bit limited in its scope.
Open source allows for mass production.  But, this mass production is very democratic, meaning only the good (or great) apps will ever rise to high levels of popularity.
2)  Android Operating System
Yes, Android runs on a lot of different phones, but it's also the operating system for the Nexus One phone. The difference between the Nexus One and all the other phones is that Google owns it and puts its own stamp of approval on it.
The open source Android operating system on the Nexus One phone means that Google will be employing their own engineers to make the Nexus One more efficient.  This "in house" approach of Google will more than likely launch the Nexus One far ahead of their competitors that are equally powered by Android.
3)  Advertising Revenue Potential
There is already a rumor floating around that advertisers are experiencing better returns on their marketing dollars from the Nexus One phone compared to the iPhone.
The two reasons I described above are contributing to the Nexus One phone running faster, and more efficiently.
A faster, more efficient mobile device allows for faster web access and more efficient web browsing.  These elements contribute to more exposure, and higher quality presentations of ads to the web browsers.
The Nexus One was designed by Google for a reason.  Because they figured if they built their own phone, then all of the most important factors for delivering a faster, higher quality web browsing experience would easier.
Why would Google care about that?
Because 99% of Google's revenue comes from search and content network advertisers via their Google Adwords advertising platform.