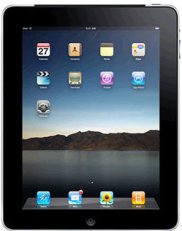 iPads Are Sold Out – it's a first come first serve basis next Saturday.
Mashable is reporting that the iPads are sold out.  The demand for the iPad was, obviously, much higher than expected and Apple was not prepared for the demand.  So as a result, there is now a shortage of iPads.
This might be a good time, if you were planning on competing with the iPad with your very own touch pad product, to get your product launched and into the market place.  Short demand means people are going to be looking to buy, perhaps even if it's not an iPad.
Here's more from Mashable:
If you're looking to pre-order an iPad today, you'll notice that shipping dates have been pushed back to April 12th. What's more, Apple has removed the option to pick up your iPad in-store. It appears Apple simply can't supply the demand for the first week of iPads, writes 9to5Mac, suggesting high demand for the device.
On April 3rd, next Saturday, you'll be able to go into an Apple store and buy an iPad.  But you'll have to remember that the devices will be sold on a first come first serve basis.